SOLD - 1844 $2.50 PCGS AU58 CAC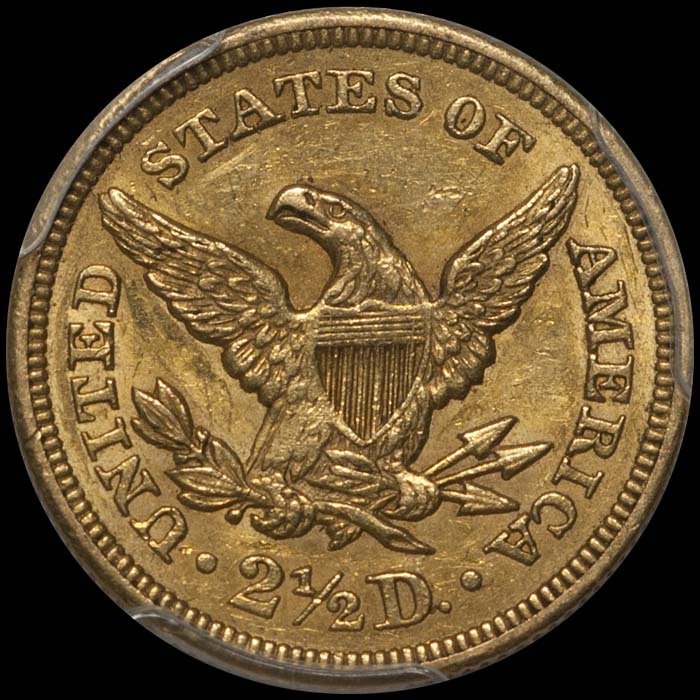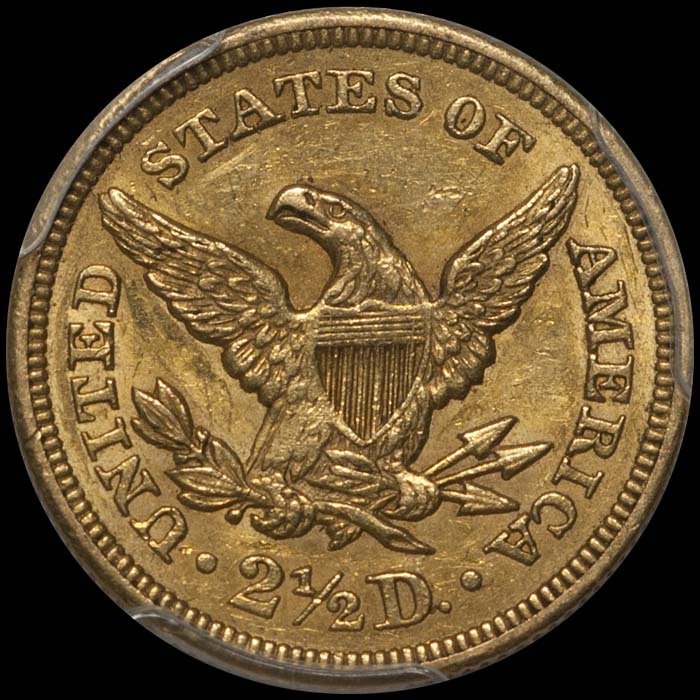 sold out
SOLD - 1844 $2.50 PCGS AU58 CAC
Date 1844
Grade PCGS AU58 CAC
PCGS Price Guide 5250
Population (PCGS) 3/3
Population (NGC) 5/5
Population (CAC) 2/2
Serial Number 7734.58/32832102
PCGS Lookup Number 7734
VERY RARE PCGS/CAC AU58 1844 QUARTER EAGLE
The 1844 is the third rarest quarter eagle from the Philadelphia mint struck prior to the Civil War, after the extremely rare 1841 and the 1842. There are an estimated 70-80 known in all grades and this date is usually seen in the EF40 to AU50 range. Properly graded AU58′s are very rare and I am aware of three Uncirculated examples with the finest being a PCGS MS62.
This fresh-to-the-market example represents exceptional quality for the date and grade with wholly natural orange-gold and pale green colors seen on the obverse and the reverse. There is just the slightest amount of wear seen on the high spots and the lightly abraded surfaces show no signs of prior cleaning or misguided attempts at "improving" the appearance. The eye appeal is exceptional.
No PCGS AU58 has sold at auction since May 2007 and the four auction records for this date in this grade since July 2003 represent two actual coins. Heritage 6/15: 4195, graded MS60 by PCGS, sold for $8,225 but had a number of significant marks including a deep gouge on Liberty's nose.
There are few series more undervalued than Liberty Head quarter eagles and a choice AU 1844 is among the better values in this underappreciated series.
CAC has approved two in this grade with two finer (61, 62). A total of 10 have been approved in all grades.