ON HOLD - $5.00 - 1843-O Large Letters PCGS MS64 CAC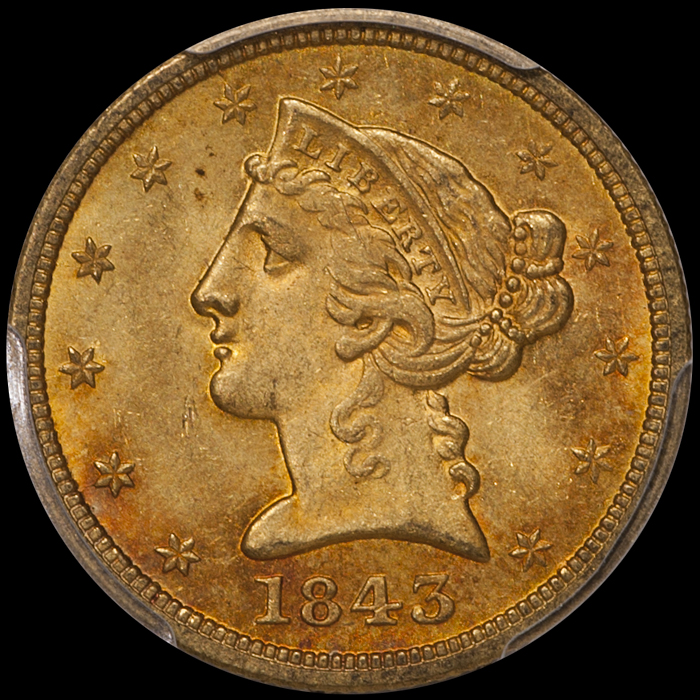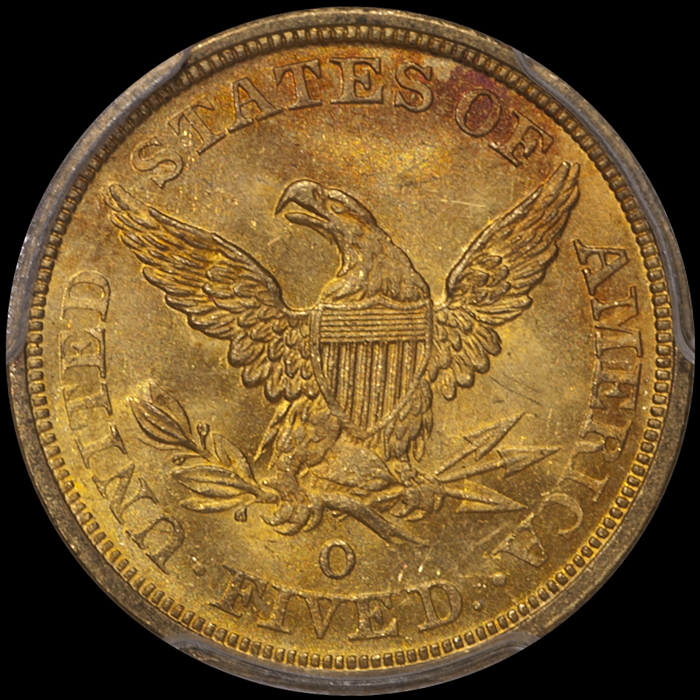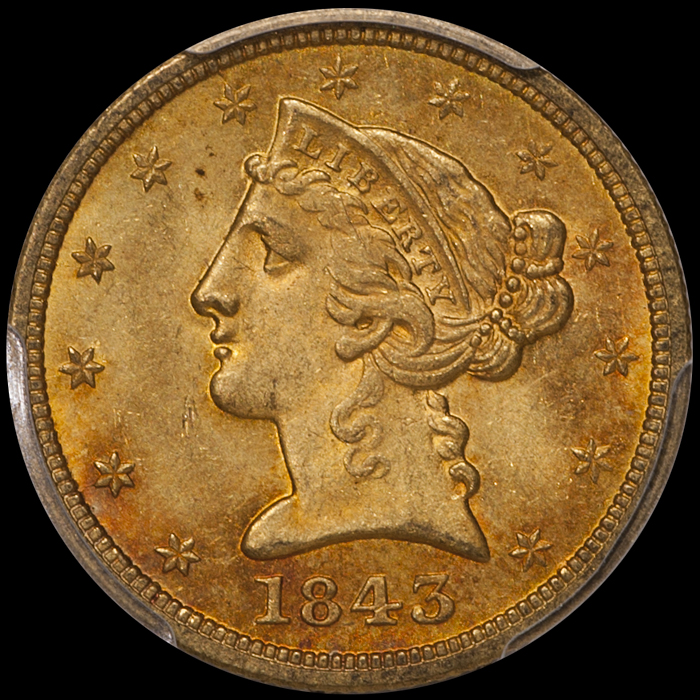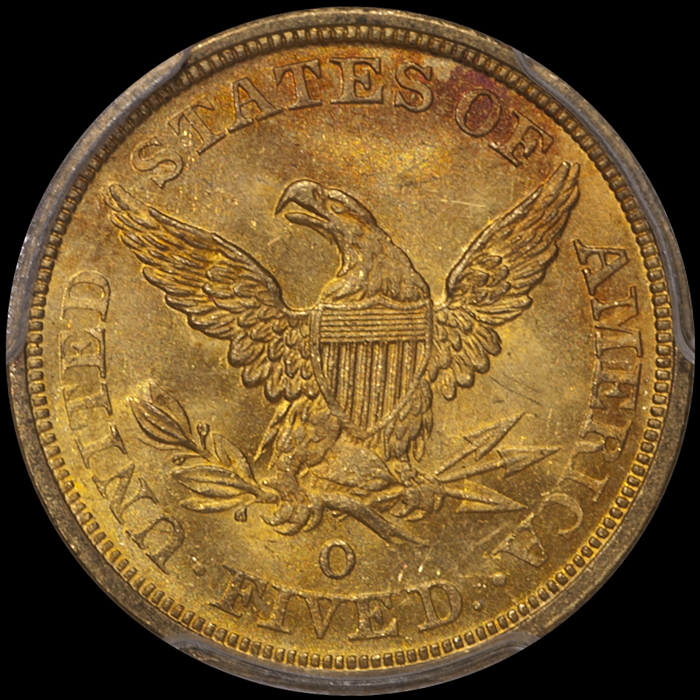 sold out
ON HOLD - $5.00 - 1843-O Large Letters PCGS MS64 CAC
Date…….1843-O Large Letters
Grade…….PCGS MS64 CAC
PCGS Price Guide……...50000
Population (PCGS)…….1/0
Population (NGC)……...8/1
Population (CAC)………4/0
Serial Number…….8216.64/84150857
PCGS Lookup Number…….8216
$5.00 - 1843-O Large Letters PCGS MS64 CAC - $38500
AWESOME PCGS/CAC MS64 1843-O LARGE LETTERS HALF EAGLE
Due to a small hoard, the 1843-O Large Letters is the third most available No Motto New Orleans half eagle after the 1844-O and the 1854-O, but it is still a rare and desirable issue. There are around a half dozen known in the MS63 to MS64 range, and a single Gem, graded MS65 by NGC and first seen as James Stack (10/94): 1104 where it realized $46,750.
This specific coin was one of two amazing 1843-O Large Letters half eagles I handled simultaneously early in 2018. The lower graded of the two—a very pretty PCGS/CAC MS63+ sold for $33,000 as DLRC 2/18: 4347, and soon after for $36,425 as Legend 5/18: 709. I sold the nicer one to the owner of The Cajun Collection where it was the single highest-graded New Orleans half eagle in his memorable set.
This piece is distinguishable for its stunning fiery reddish-gold and deep orange hues which are heavier on the obverse than on the reverse. The strike is sharp save for a touch of weakness on the curls below IBER in LIBERTY and on the corresponding reverse. There are a few light scuffs in the upper left obverse field which narrowly remove this piece from a Gem grade but the eye appeal and freshness of this coin are exceptional. Clearly, this is among the very nicest New Orleans gold coins of any denomination which are currently accounted for.
With the exception of the PCGS MS63+ mentioned above, no PCGS MS63 or MS64 1843-O Large Letters half eagles have ever sold at auction. An NGC/CAC MS64 with roller marks on the obverse sold for $29,900 as Heritage 10/11: 4898 and it lacked the eye appeal that this piece displays.
This coin is destined to wind-up in a world-class set of New Orleans half eagles but it should receive consideration from type collectors who wants an extra special piece to represent the No Motto Liberty Head half eagle design.
CAC has approved four in this grade with none finer. This is the only one graded by PCGS.
The Cajun Collection