$10.00 - 1906-O PCGS MS63 CAC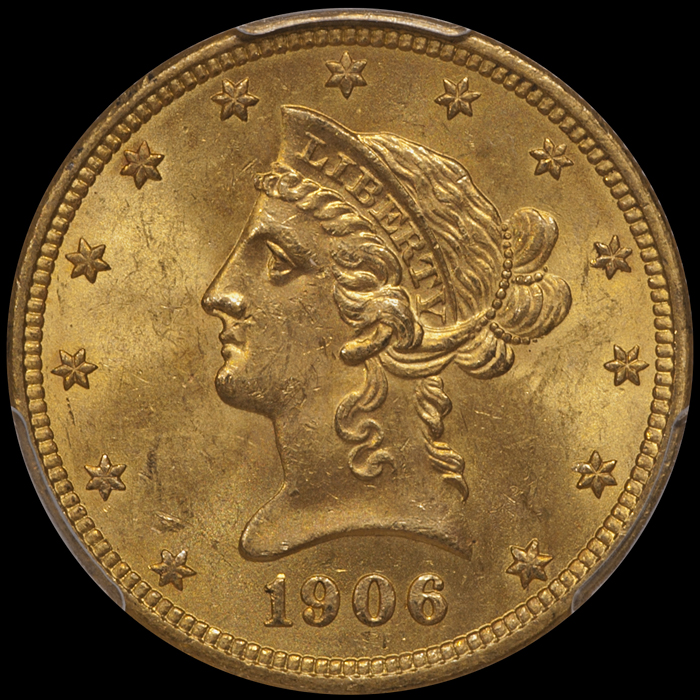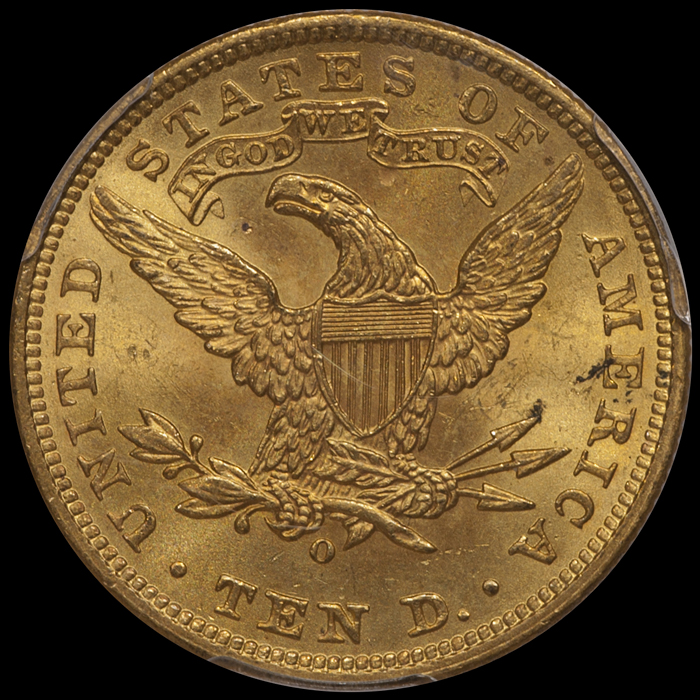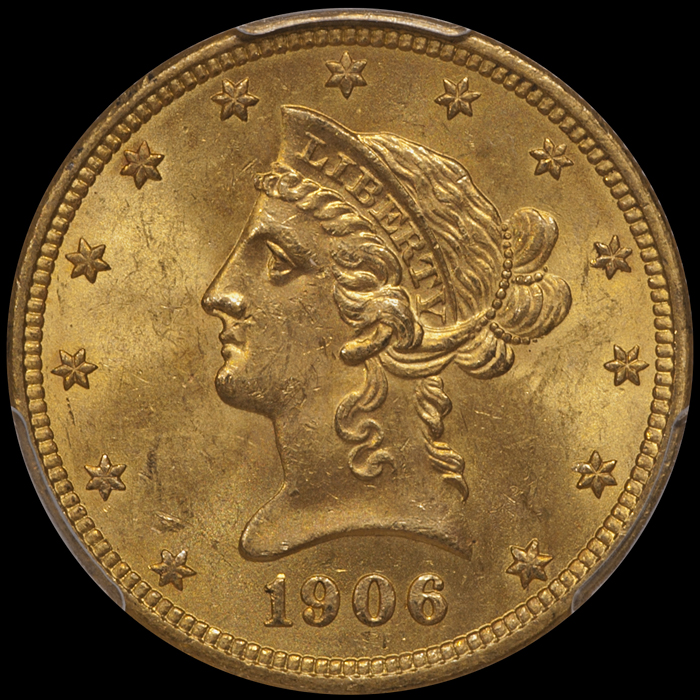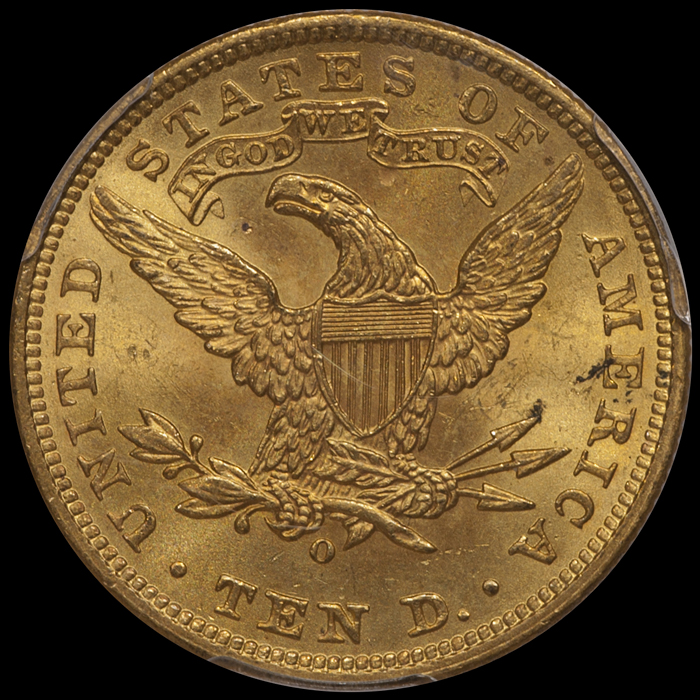 $10.00 - 1906-O PCGS MS63 CAC
Date…….1906-O
Grade…….PCGS MS63 CAC
PCGS Price Guide…...…...6500
Population (PCGS)…...…..57/29
Population (NGC)….……...36/20
Population (CAC).….……...16/11
Serial Number…….8761.63/37759017
PCGS Lookup Number…….8761
$10.00 - 1906-O PCGS MS63 CAC - $4100
SCARCE PCGS MS63 1906-O EAGLE
The 1906-O is numismatically significant as the final eagle from this mint. It is scarce in MS63, rare in MS64 and very rare in MS65 and finer.
This is a 100% original example and it is not from an overseas source as it lacks the deep hues seen on coins with a Euro pedigree. This piece is very frosty and lightly abraded with nice rose and orange-gold color. There is a minor scrape at the lower left obverse and a few mint-made grease stains on the reverse.
Four PCGS MS63 1906-O eagles have sold at auction since the middle of 2018. They have brought from a low of $3,840 to a high of $4,600.
In MS64, this date doubles in price and I doubt you will see a significantly finer coin in terms of appearance.
FROM THE BLUE HILL COLLECTION