$10.00 - 1880-O PCGS AU55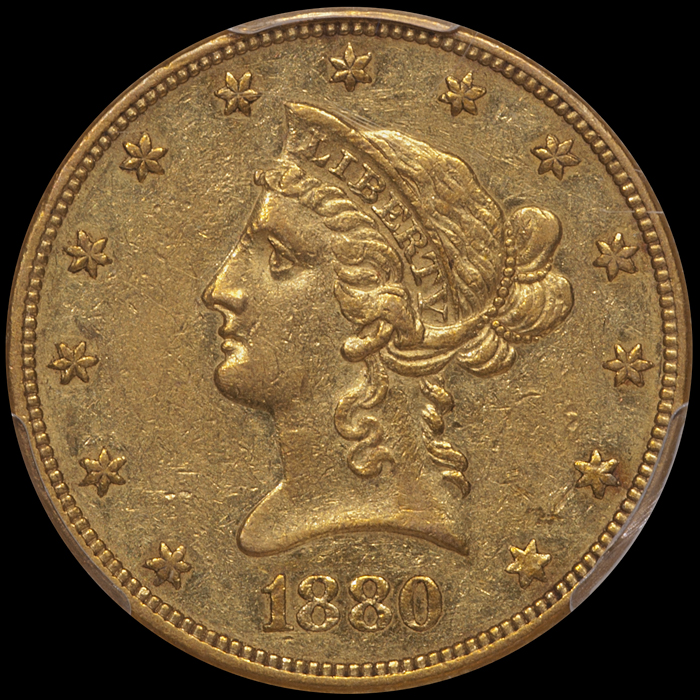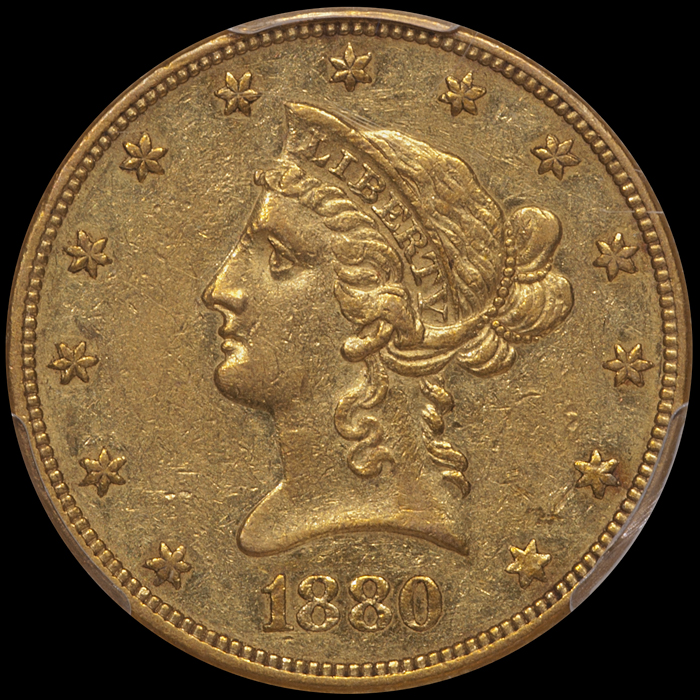 $10.00 - 1880-O PCGS AU55
Date…….1880-O
Grade…….PCGS AU55
PCGS Price Guide….…...5500
Population (PCGS)…..…..29/27
Population (NGC)………...41/41
Serial Number…….8689.55/25624505
PCGS Lookup Number…….8697
$10.00 - 1880-O PCGS AU55 - $4750
SCARCE PCGS AU55 1880-0 EAGLE
Variety 2.
Given the rarity and the hefty price tag of the 1879-O and the 1883-O, for most collectors, the 1880-O is the most challenging With Motto eagle from New Orleans. It is scarce in the higher AU grades and very rare in Uncirculated with fewer than 10 currently known.
This is a choice example for the grade with natural dusky russet color on both sides. There are some scuffs and uniform abrasions in the obverse fields which limit the grade; the reverse is choice.
The two most recent APRs for this date are Stack's Bowers 11/17: 2179 at $4,800 (this coin was graded by PCGS), and Stack's Bowers 6/17: 11429 (this coin was graded by NGC).
This date becomes expensive and difficult to locate in grades higher than AU55, making this a good choice for most specialists looking for an 1880-O eagle.
FROM THE BLUE HILL COLLECTION