$10.00 - 1842-O PCGS AU53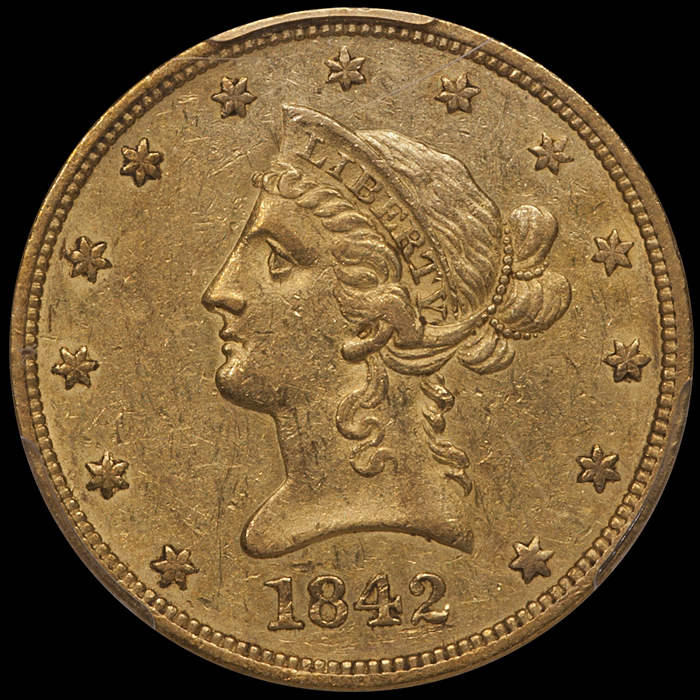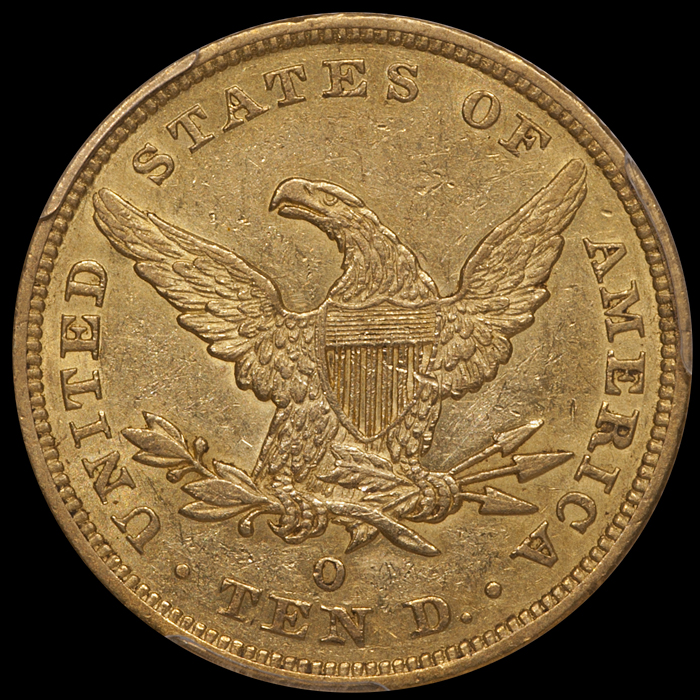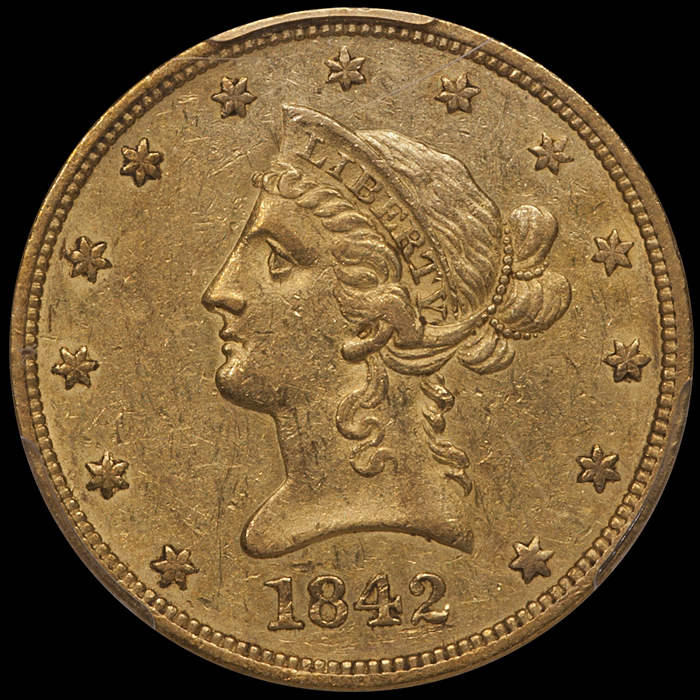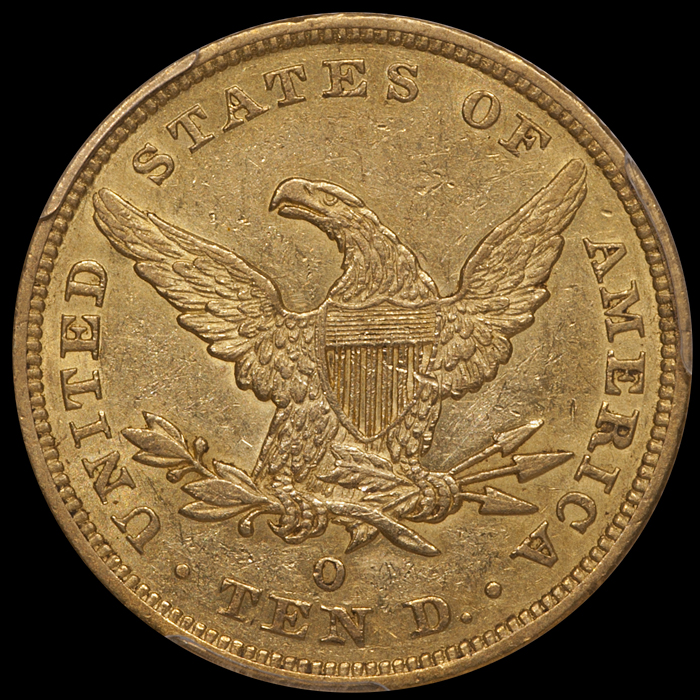 $10.00 - 1842-O PCGS AU53
Date…….1842-O
Grade…….PCGS AU53
PCGS Price Guide…..…….5500
Population (PCGS).……….13/22
Population (NGC)…….…..46/58
Serial Number…….8587.53/25624483
PCGS Lookup Number…….8587
$10.00 - 1842-O PCGS AU53 - $4750
CHALLENGING PCGS AU53 1842-O EAGLE
Variety 2.
Given the rarity of the 1841-O this is the first collectible New Orleans eagle for most specialists and the 1842-O is a scarce coin in properly graded AU53 to AU55 and a very rare issue in anything approaching Uncirculated.
This is a choice, wholesome example with natural medium green-gold color which is a welcome exception to the typical scrubbed, brightened surfaces. There are a few shallow marks in the inner right obverse field and a fairly well-hidden reverse scrape on the vertical lines in the lower right shield.
Only five PCGS AU53 1842-O eagles have sold at auction since 1999 and the last relevant APR is Heritage 1/17: 6897 at $4,465.
This issue becomes very expensive in the upper ranges of AU, making this pleasing AU53 an uncommonly good value for the issue.
FROM THE BLUE HILL COLLECTION