ON HOLD - $10.00 - 1895-O PCGS MS63+ CAC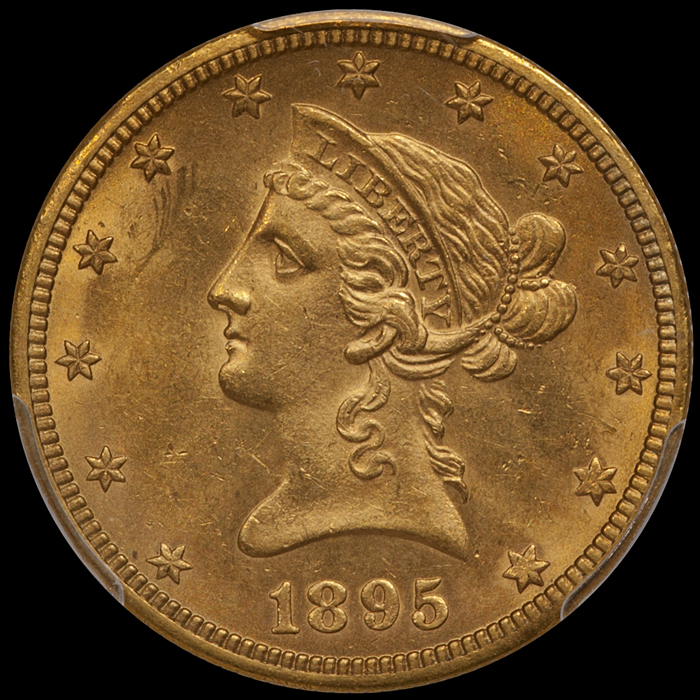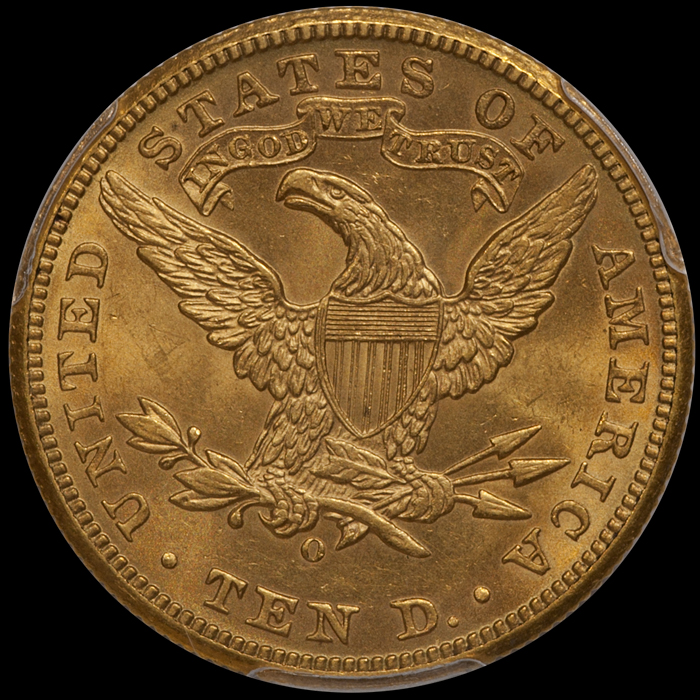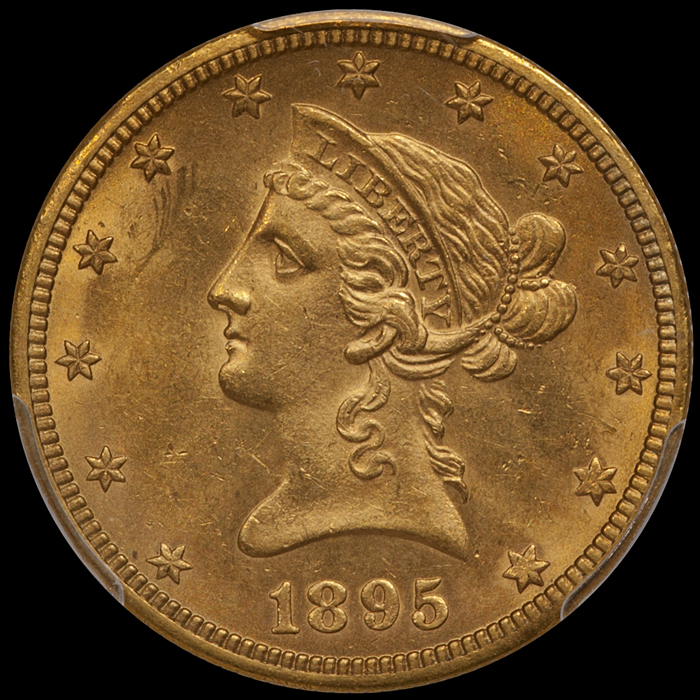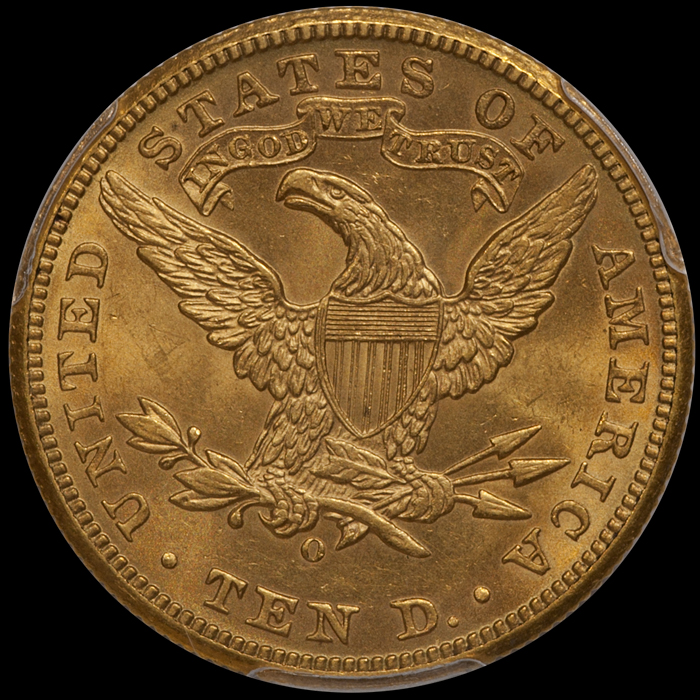 sold out
ON HOLD - $10.00 - 1895-O PCGS MS63+ CAC
Date…….1895-O
Grade…….PCGS MS63+ CAC
PCGS Price Guide…..…...8000 (in 63)
Population (PCGS)…..…..28/0 (1 in 63+)
Population (NGC)………...11/1
Population (CAC).………...8/0
Serial Number…….8733.63+/37759000
PCGS Lookup Number…….8733
$10.00 - 1895-O PCGS MS63+ CAC - $10500
THE SINGLE HIGHEST GRADED 1895-O EAGLE: PCGS/CAC MS63+
The 1895-O is a scarce issue in properly graded MS63 and it is currently unknown in MS64 or finer. This newly-graded example is the single finest graded at PCGS.
This is a really remarkable coin when one considers the typical appearance of this issue. It is sharp and lustrous with natural antique orange-gold color which changes to a green-gold hue at the lower obverse. Were it not for a scrape in the upper left obverse, the chance of this piece grading MS64 was pretty good. Even so, it is the single best 1895-O eagle I have seen.
A PCGS/CAC 1895-O eagle graded MS63 and in an old green label holder sold for $8,400 as Heritage 2/18: 4323 while an uncommonly clean non-CAC PCGS MS63 brought $7,931 as Heritage 12/13: 3870.
If you crave the very best, then this is the 1895-O eagle for your set!
CAC has approved eight in MS63 (including this single coin in MS63+) with none finer.
FROM THE BLUE HILL COLLECTION