$10.00 - 1881-O PCGS AU53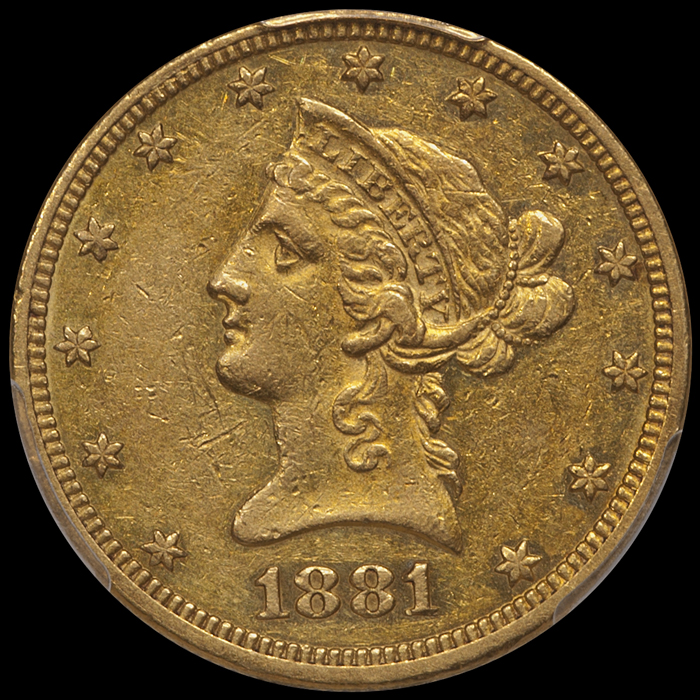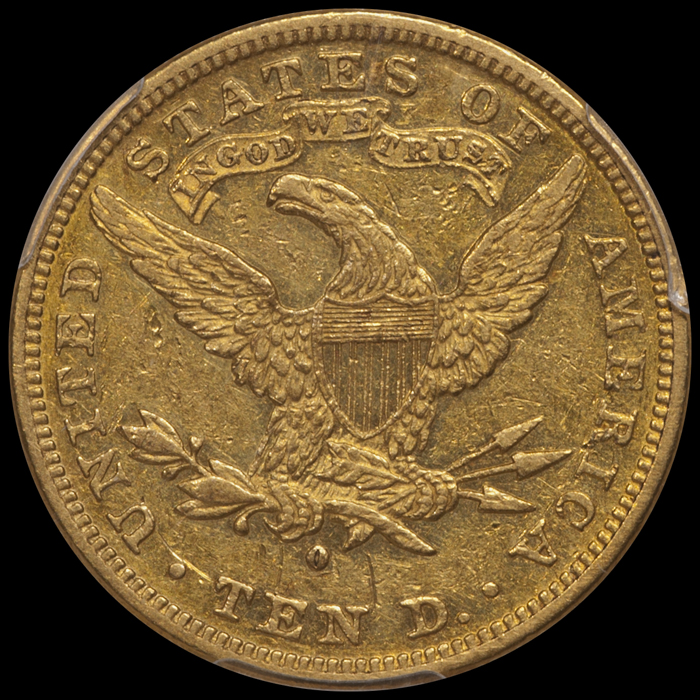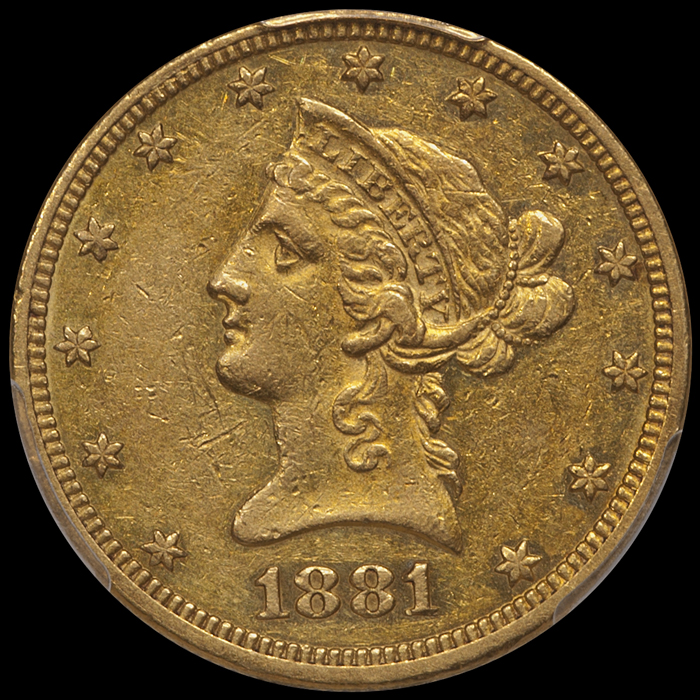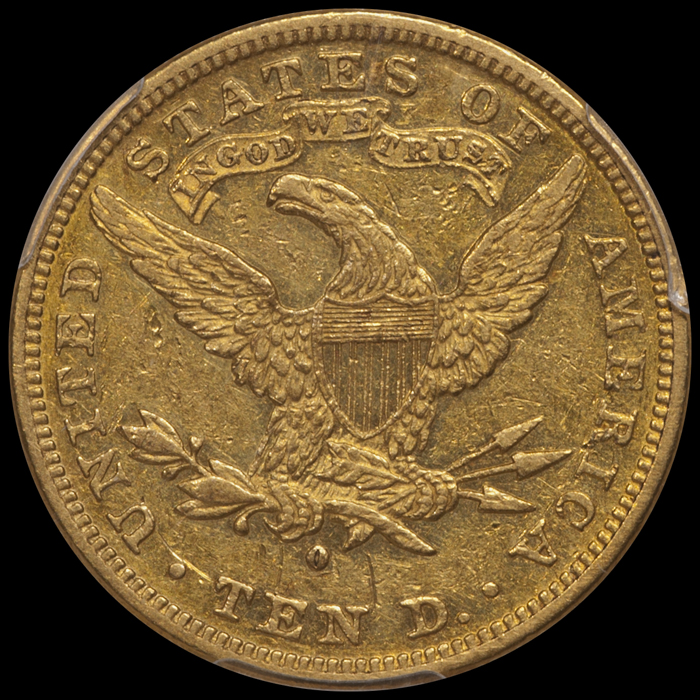 $10.00 - 1881-O PCGS AU53
Date…….1881-O
Grade…….PCGS AU53
PCGS Price Guide….…....2950
Population (PCGS)….…....16/40
Population (NGC)………....22/85
Serial Number…….8693.53/37758845
PCGS Lookup Number…….8693
$10.00 - 1881-O PCGS AU53 - $2650
PCGS AU53 1881-O EAGLE
Variety 1.
Only 8,350 eagles dated 1881-O were made and this issue is not often seen in grades higher than AU53 to AU55.
This yellow-gold example shows typically scuffy surfaces and there are not many 1881-O eagles which are not seen with this quality of surface. Some Prooflike flash can be seen in the recesses.
The last two PCGS AU53 1881-O eagles to sell at auction brought $2,822 (6/17) and $3,290 (8/16).
FROM THE BLUE HILL COLLECTION