SOLD - $2.50 – 1856-S PCGS AU55 CAC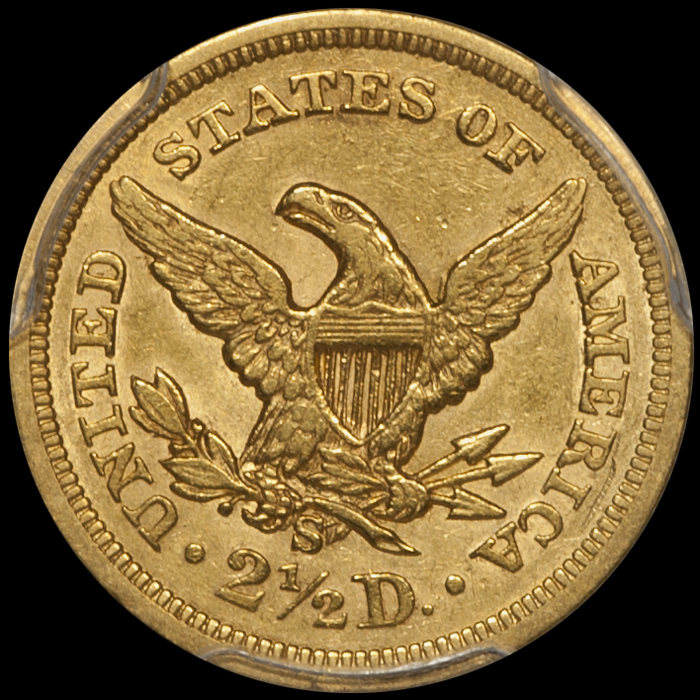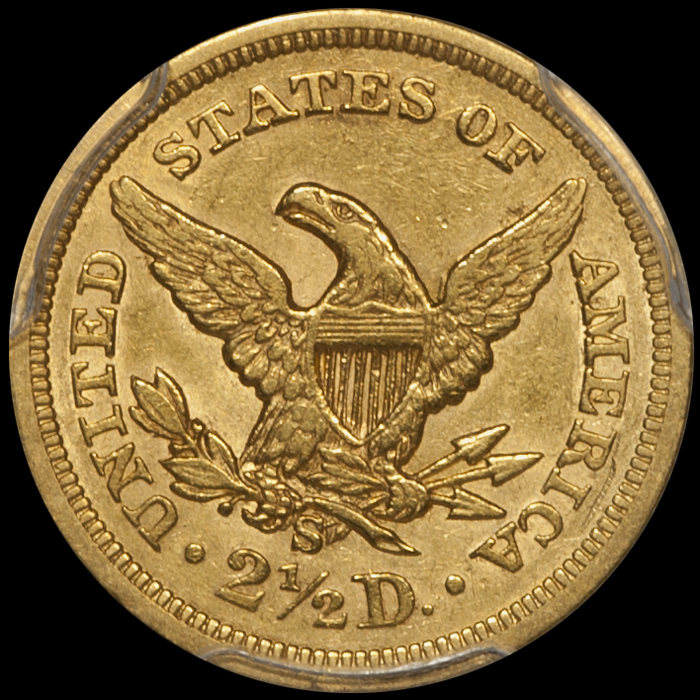 sold out
SOLD - $2.50 – 1856-S PCGS AU55 CAC
Date 1856-S
Grade PCGS AU55 CAC
PCGS Price Guide 1500
Population (PCGS) 30/41
Population (NGC) 38/73
CAC Population 5/16
Serial Number 7781.55/81491221
PCGS Lookup Number 7781
$2.50 – 1856-S PCGS AU55 CAC - $1,950
CHOICE AU 1856-S QUARTER EAGLE WITH CAC APPROVAL
The 1856-S is the first collectible San Francisco quarter eagle as the 1854-S is a great rarity and none were struck in 1855. In Choice AU, the 1856-S is not easily located.
This lightly worn example is lustrous and sharply detailed with choice surfaces.
The last PCGS/CAC 1856-S quarter eagle to sell at auction brought $2,115.
CAC has approved five in this grade with 16 finer.
PLEASE ADD $25 TO COVER EXPRESS MAIL SHIPPING ON ALL COINS PRICED AT $2500 AND BELOW.