SOLD- $1.00 – 1856-S PCGS AU55+ CAC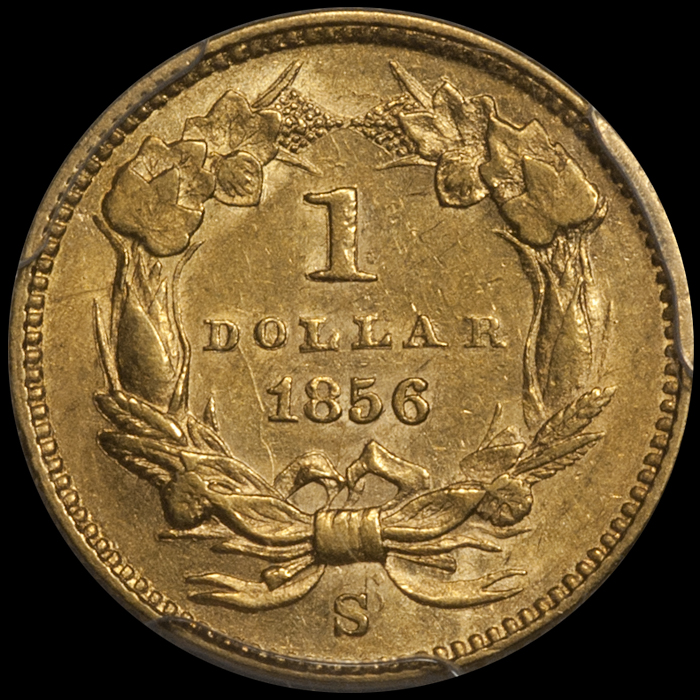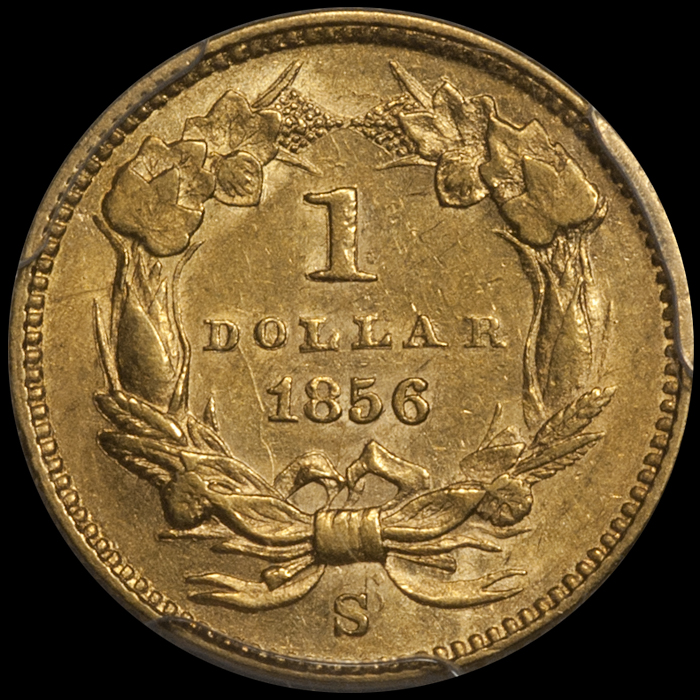 sold out
SOLD- $1.00 – 1856-S PCGS AU55+ CAC
Date 1856-S
Grade PCGS AU55+ CAC
PCGS Price Guide 3850
Population (PCGS) 30/57 (this is the only + grade example)
Population (NGC) 50/101
CAC Population 6/16
Serial Number 7536.55/81497804
PCGS Lookup Number 7536
$1.00 – 1856-S PCGS AU55+ CAC - $4250
CHOICE AU 1856-S GOLD DOLLAR
S/S variety; not designated by PCGS.
The 1856-S gold dollar is a numismatically significant issue as it is the only Type Two gold dollar from the San Francisco mint as well as the final issue of this short-lived design. It is moderately scarce in the higher AU grades but few pieces so graded are choice and original.
This lightly worn piece is lustrous and well-detailed with clean surfaces and pleasing pale green-gold color which changes to a deeper orange-gold hue at the borders. There are two interesting die cracks on the obverse which both terminate at the portrait.
Goldberg 6/16: 1402, graded AU55 by PCGS and approved by CAC, sold for $3,875.
This is the only 1856-S dollar graded AU55+ by PCGS and it is an uncommonly appealing example of this historically notable issue.
CAC has approved six in AU55 with 16 finer.