SOLD – $5.00 – 1855-C PCGS EF40 CAC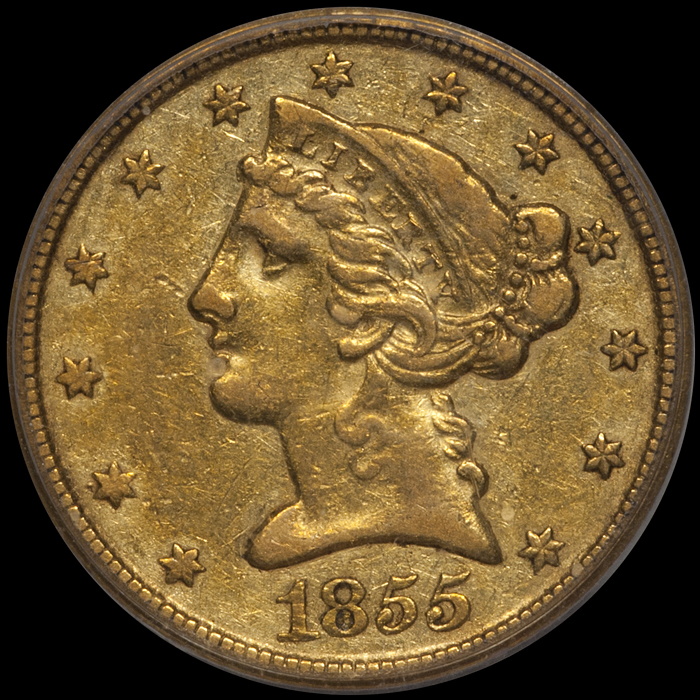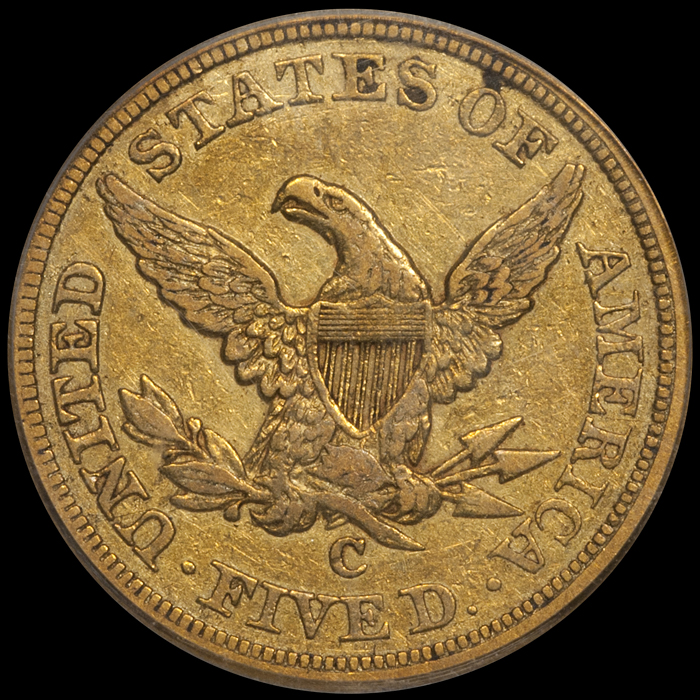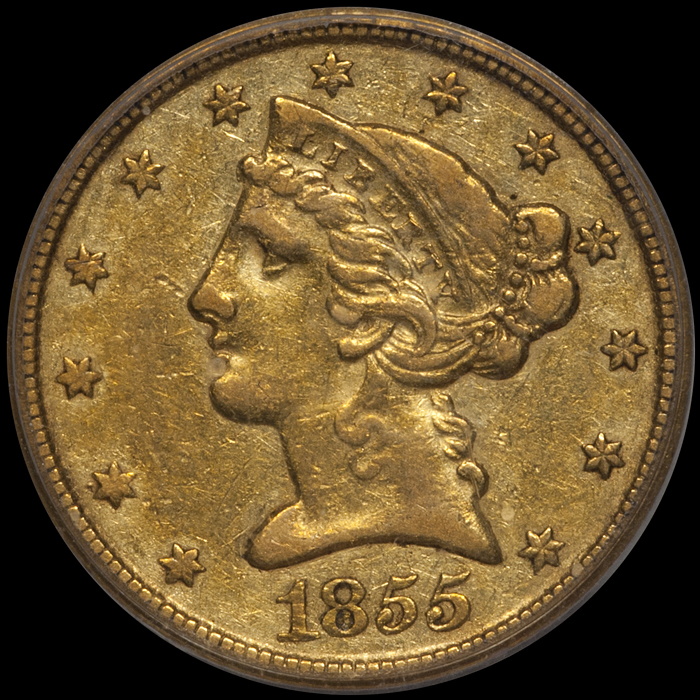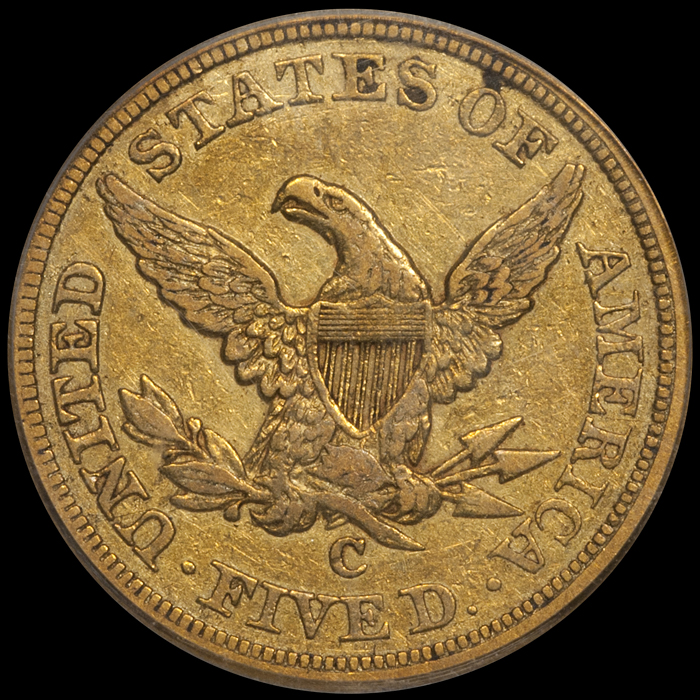 sold out
SOLD – $5.00 – 1855-C PCGS EF40 CAC
Date 1855-C
Grade PCGS EF40 CAC
PCGS Price Guide 2350
Population (PCGS) 24/92
Population (NGC) 16/116
CAC Population 1/7
Serial Number 8262.40/12807167
PCGS Lookup Number 8262
Status New, On Hold
ON HOLD – $5.00 – 1855-C PCGS EF40 CAC
PCGS/CAC EF40 1855-C HALF EAGLE
While it get little date premium in this grade, the 1855-C is much scarcer than the common date 1852-C and 1853-C half eagles. It is not often seen with natural color and choice surfaces.
This piece is uncommonly lustrous for the assigned grade and it is likely in a 40 holder (and not a 45 or 50 holder) due to some weakness of strike. The nominally abraded surfaces are toned in pale lemon-gold hues and some dirt clings to the recesses.
Only one PCGS EF40 1855-C half eagle has sold at auction in over a decade and it was a non-CAC piece which realized $2,115 in 2013.
CAC has approved this one coin in EF40 with seven finer.
PLEASE ADD $25 TO COVER EXPRESS MAIL SHIPPING ON ALL COINS PRICED AT $2,500 AND LOWER.