SOLD - $5.00 – 1834 Classic, Plain 4 PCGS MS61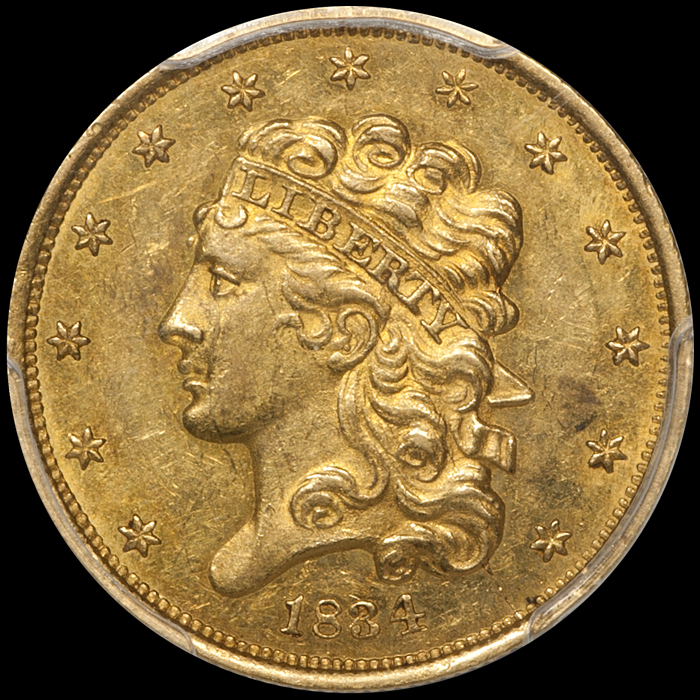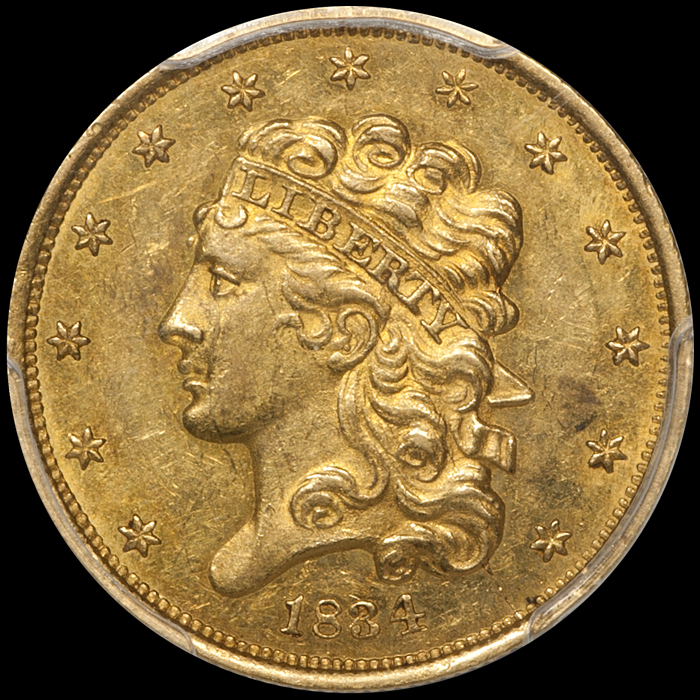 sold out
SOLD - $5.00 – 1834 Classic, Plain 4 PCGS MS61
Date 1834 Classic, Plain 4
Grade PCGS MS61
PCGS Price Guide 5150
Population (PCGS) 44/130
Population (NGC) 93/163
Serial Number 8171.61/81803883
PCGS Lookup Number 8171
$5.00 – 1834 Classic, Plain 4 PCGS MS61 - $4250
UNCIRCULATED 1834 CLASSIC HEAD HALF EAGLE
Plain 4; McCloskey 3-A.
The short-lived Classic Head design was made for just five years and the 1834 is numismatically significant as a first-year-of-issue. Varieties exist with a Plain 4 and a Crosslet 4 with the latter being very scarce.
This nice example is unequivocally "new" with full mint luster and no high spot rub beneath natural green-gold and dusky orange hues. There is an interesting obverse die crack running vertically along the face and ending at Liberty's chin. Two small dark spots on the reverse can be seen at either side of the value.
The last non-CAC PCGS MS61 1834 Plain 4 Classic Head half eagle to sell at auction went cheaply in mid-2015 at $3,995. A nicer CAC approved piece sold in late 2014 for $4,847.