SOLD - $10.00 - 1846-O PCGS AU53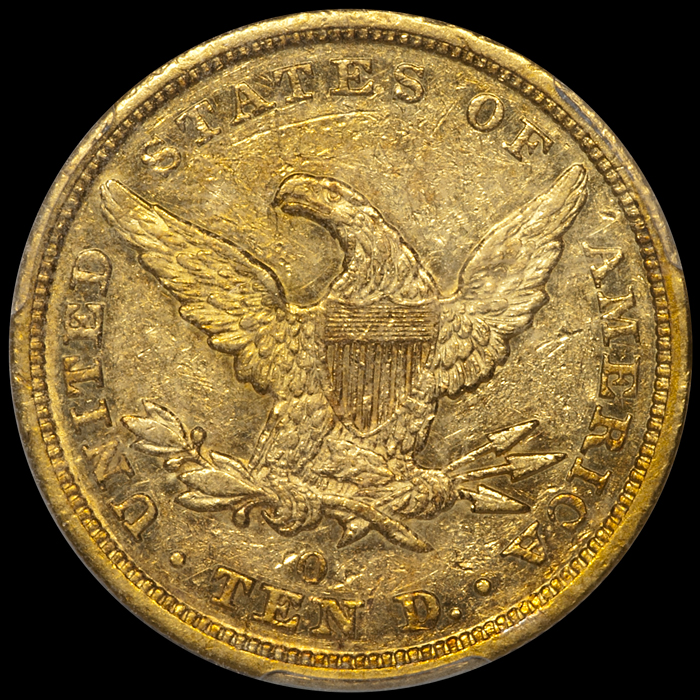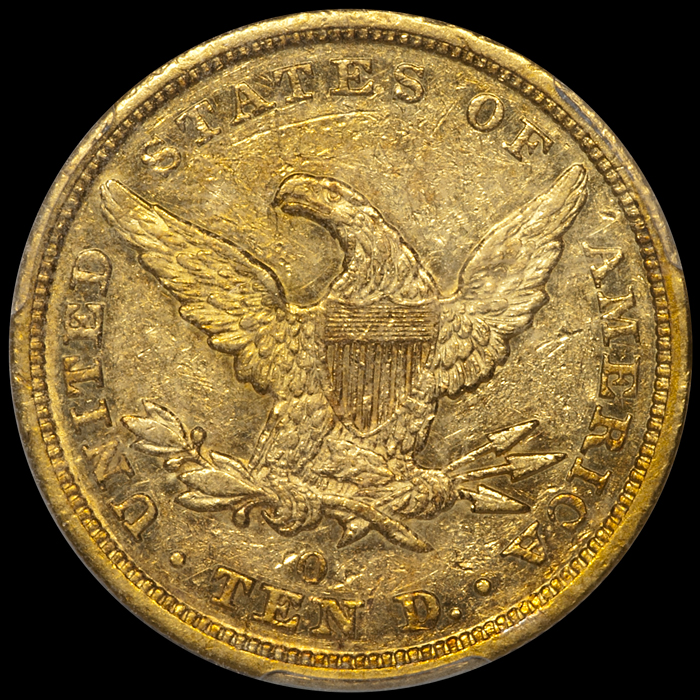 sold out
SOLD - $10.00 - 1846-O PCGS AU53
Date 1846-O
Grade PCGS AU53
PCGS Price Guide 5000
Population (PCGS) 5/3
Population (NGC) 30/21
Serial Number 8595.53/81839663
PCGS Lookup Number 8595
$10.00 - 1846-O PCGS AU53 - $5000
SCARCE CHOICE AU 1846-O EAGLE
Variety 2.
Despite claims to the contrary, all 1846-O eagles have a normal date. Variety 1 and Variety 2 show a perfect 6 while Variety 3 and variety 4 have a die chip or artefact within the loop of the 6 which has long been improperly assumed to be the ball of a 5.
As a date, the 1846-O is conditionally scarce with well over 90% of the surviving examples grading EF45 or lower. Most of the AU50 to AU55 coins are bright and baggy and any piece with good eye appeal is quite rare.
This example is considerably prooflike and it shows splashes of natural reddish-gold color in the left obverse and at much of the reverse border. There is a lot of "meat" left for a coin graded AU53 and were the surfaces just a bit less abraded, an AU55 grade would not be out of the question. The eye appeal is well above-average for the date and grade.
No PCGS AU53 (or AU55) example of this variety has sold at auction. The last APR for the 1846/'5'-O in PCGS AU53 was all the way back in March 2009 for $4,025.
The sophisticated collector of New Orleans eagle will understand and appreciate the significance of this offering.