ON HOLD - $10.00 - 1879-O PCGS EF45 CAC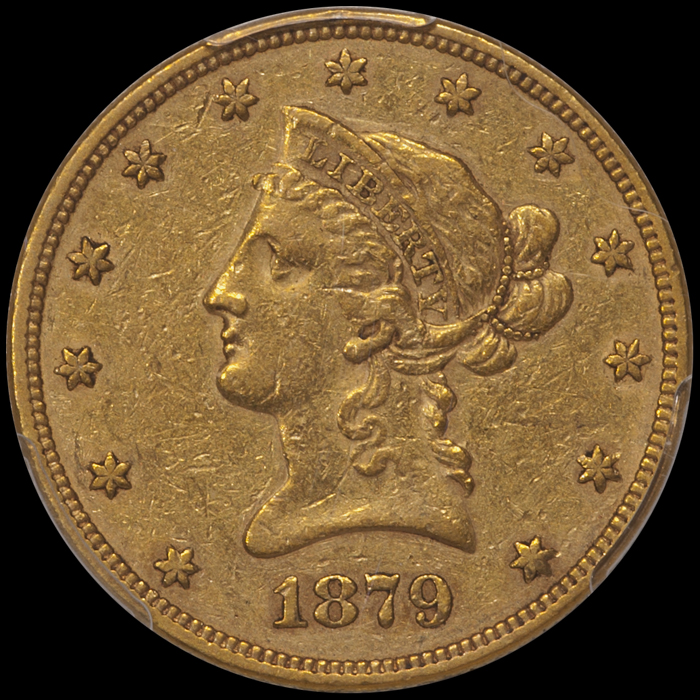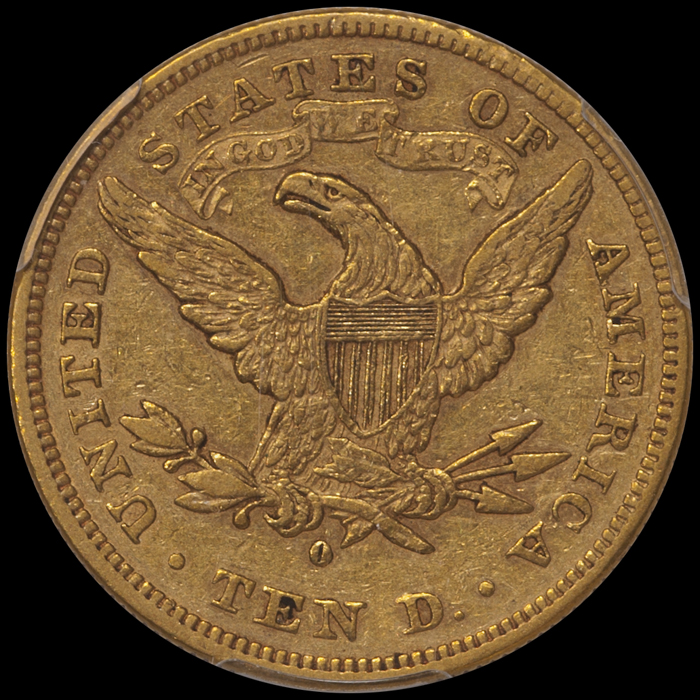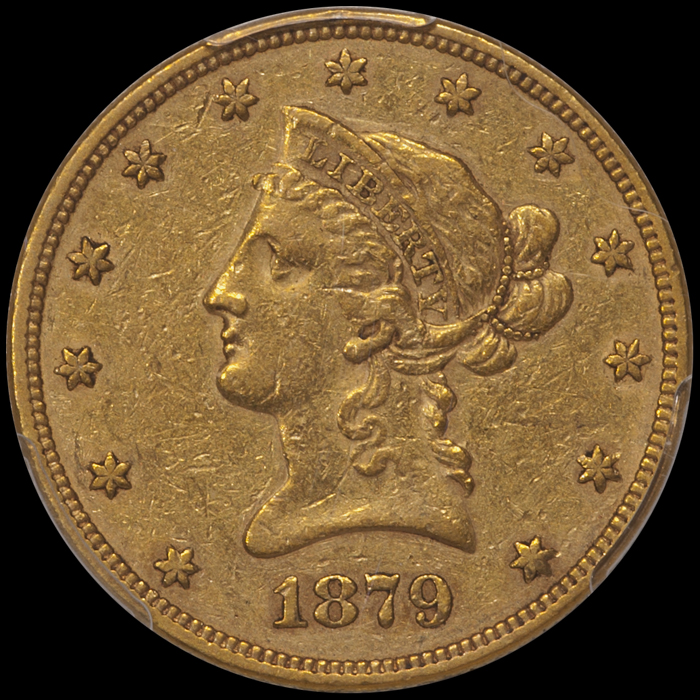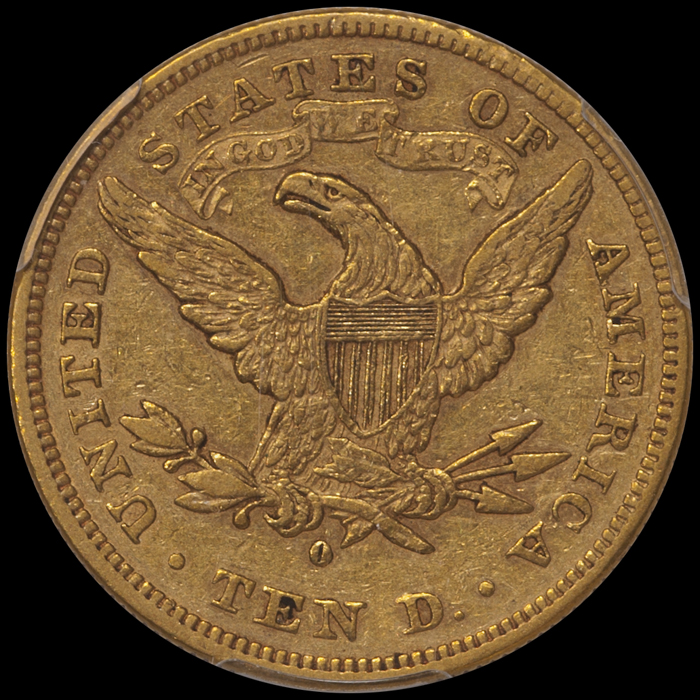 sold out
ON HOLD - $10.00 - 1879-O PCGS EF45 CAC
Date…….1879-O
Grade…….PCGS EF45 CAC
PCGS Price Guide.…...…...22500
Population (PCGS).…….….11/24
Population (NGC).….….…..10/28
Population (CAC).…..….…..3/5
Serial Number…….8685.45/25624504
PCGS Lookup Number…….8685
$10.00 - 1879-O PCGS EF45 CAC - $25500
RARE 1879-O $10.00
Only 1,500 were made and the 1879-O trails only the very rare 1883-O as the most challenging With Motto eagle from New Orleans. An estimated 70-80 exist with the vast majority showing extremely negative eye appeal due to excessive abrasions and repeated cleanings.
This is one of the few 1879-O eagles I have seen or sold with positive eye appeal. Both the obverse and the reverse show attractive totally natural medium to deep russet shading with some pale rose undertones. This piece has excellent detail with more feathers than expected for the grade, and the surfaces are vastly cleaner than normal for this issue. In fact, I can't recall having seen a finer 1879-O in the Extremely Fine grade range.
There is only one auction record for a CAC approved PCGS EF45 1879-O, and it was Stack's Bowers 2016 ANA: 3384 at $23,500. I have seen both coins and, in my opinion, the one offered here is clearly finer.
While this is certainly not an inexpensive coin I think it represents a terrific value for this date, as far less attractive pieces graded AU50 and AU53 trade for much more than our asking price.
CAC has approved three in this grade with five finer.