$5.00 - 1908 PCGS PR64 CAC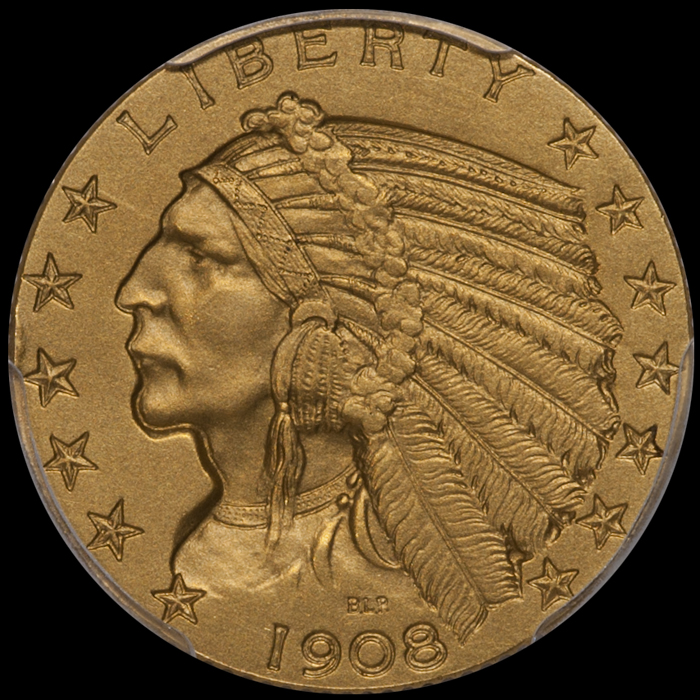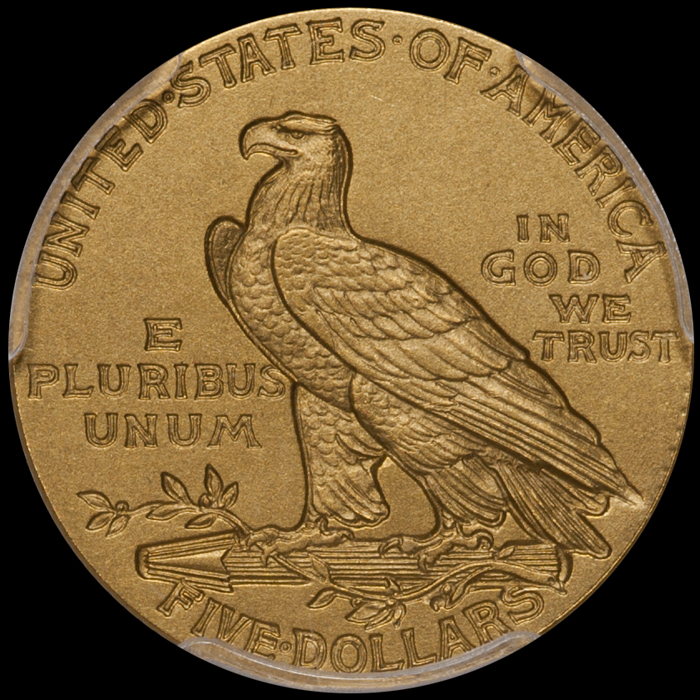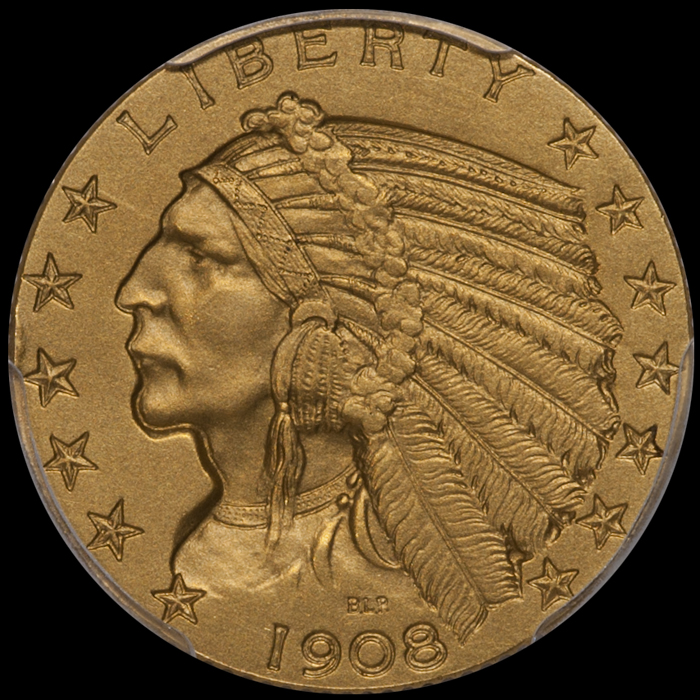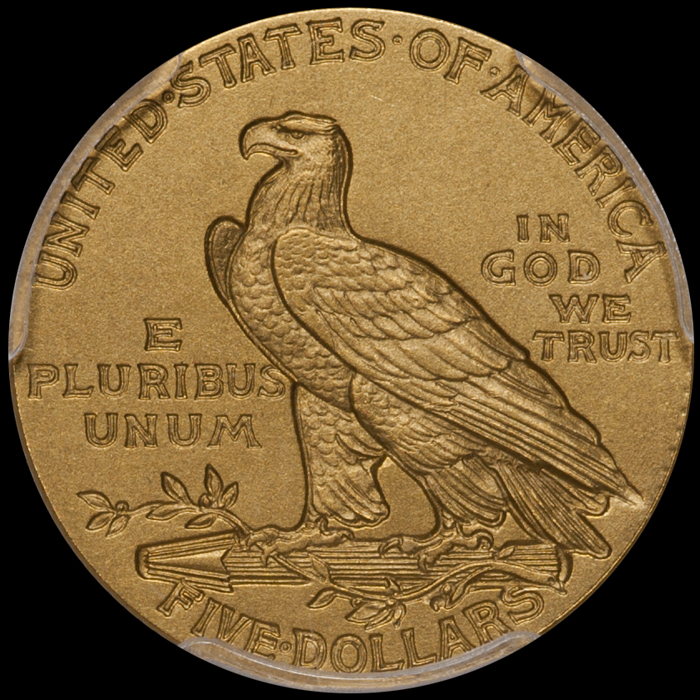 $5.00 - 1908 PCGS PR64 CAC
Date…….1908
Grade…….PCGS PR64 CAC
PCGS Price Guide.….…...22500
Population (PCGS).…...….33/41
Population (NGC).….…..…19/62
Population (CAC).…..…..…4/13
Serial Number……8539.64/37850632
PCGS Lookup Number…….8539
$5.00 - 1908 PCGS PR64 CAC - $35000
CAC APPROVED PCGS PR64 1908 INDIAN HEAD $5
There were 167 examples of this new design struck as Proofs in a dark matte finish which is easily recognizable on 1908 Indian Head half eagles. Probably more than 75% exist but virtually all have been processed and now have a "bleached" lifeless appearance. A very small number of Proof Indian Head half eagles of all dates have been approved by CAC; a testament to the destruction of the majority of Matte Proof gold in attempt to gain mega-grades.
This piece has exceptional deep green-gold color and it has the appearance and body of a Superb Gem graded PR66. It has been conservatively graded PR64 by PCGS on account of a tiny obverse rim bump at 9:00 which is partially hidden by the PCGS gasket and a very well-hidden fresh scratch on the reverse through the eagle's left leg into the tailfeathers. The eye appeal of this coin is really spectacular and it represents uncommon originality for this type.
Only two PR64 1908 Indian Head half eagles have been sold at auction in recent years. Heritage 4/15: 5369 realized $39,950, while Stack's Bowers 3/17: 2263 brought $37,600.
This is one of the few Proof Indian Head half eagles of any date available with CAC approval and it is certainly one of an even smaller number of coins priced below $40,000.
CAC has approved four in this grade with 13 finer.