$5.00 - 1907 PCGS PR65CAM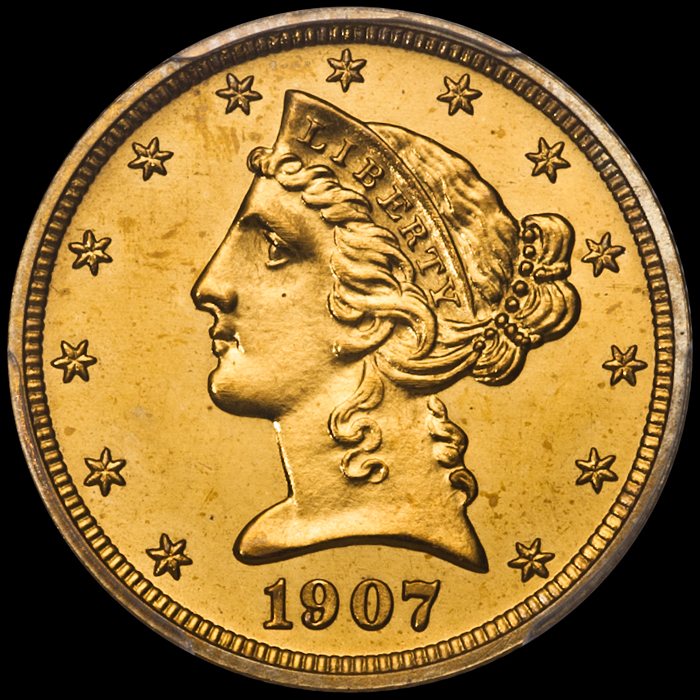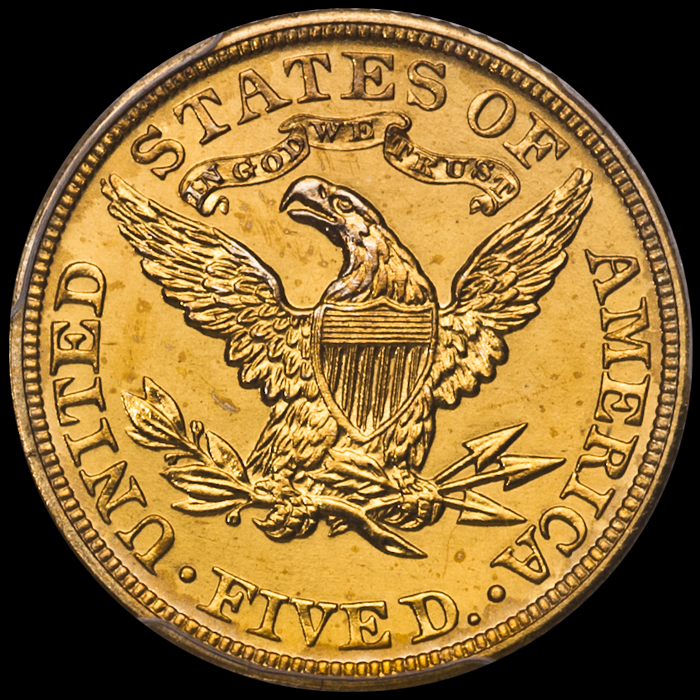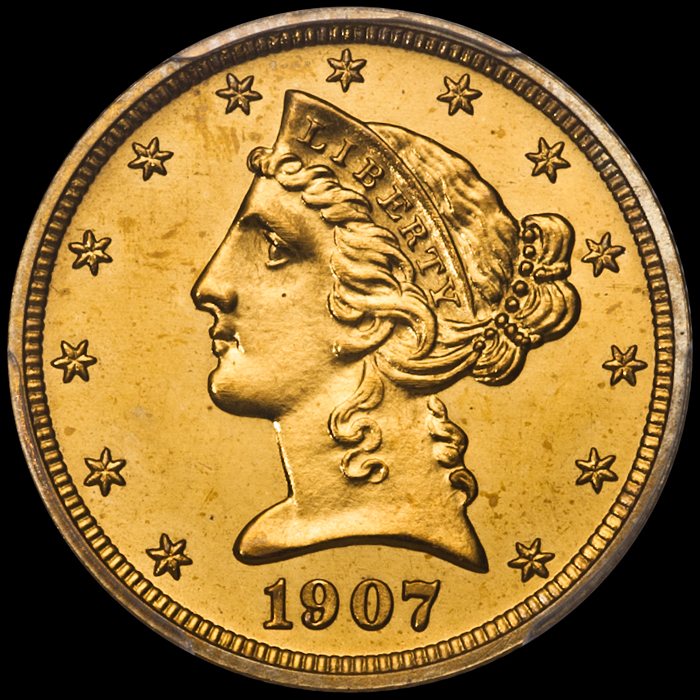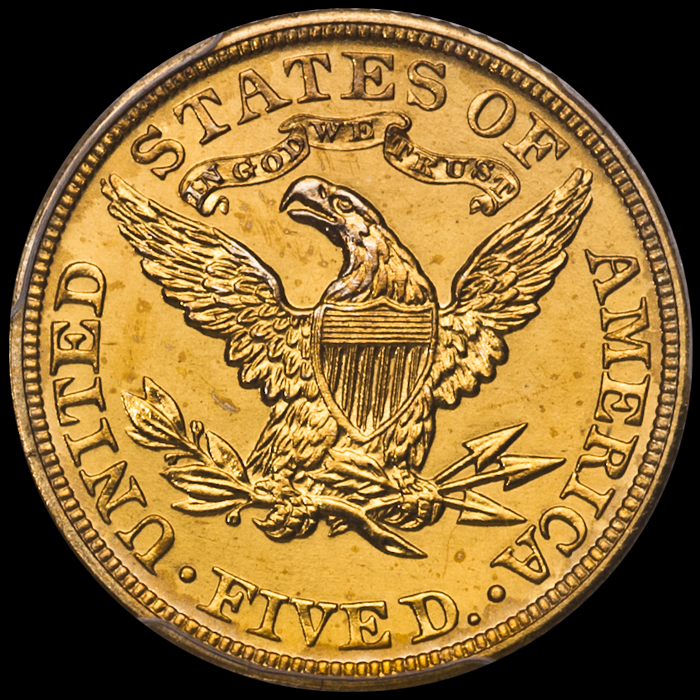 $5.00 - 1907 PCGS PR65CAM
Date…….1907
Grade…….PCGS PR65CAM
PCGS Price Guide.…..…...37500
Population (PCGS)..…..…..3/5
Population (NGC).……..…..5/9
Serial Number…….88502.65/37103997
PCGS Lookup Number…….88502
$5.00 - 1907 PCGS PR65CAM - $35000
IMPRESSIVE GEM PROOF 1907 LIBERTY HEAD HALF EAGLE
This is the final year in which Proofs were struck of this long-lived design and with a mintage of 92, the 1907 is much rarer in this format than generally acknowledged. There are probably fewer than three dozen Proofs known and only a handful of Gems exist due to mishandling. The rarity of this date in the higher grades is acknowledged by the fact that PCGS has graded just three in PR65CAM with five finer.
This piece is totally fresh to the market and it is an unabashed Gem with much better contrast than usual for the date. Both sides are fully reflective with natural rich orange-gold colors. The sparkling fields lack any significant hairlines and the eye appeal is exceptional.
There has been just one PCGS PR65CAM example of this date offered for sale at auction since 2005 and this coin realized $37,600 as Heritage 2015 FUN: 4213. That coin was approved by CAC and it appears to be a virtual twin to the piece I am offering here.
Any Liberty Head half eagle is rare in Gem Proof, regardless of the date, and the fact that this piece is so attractive makes it a really good choice for a type set of Proof Gold.