$5.00 - 1877-CC PCGS AU55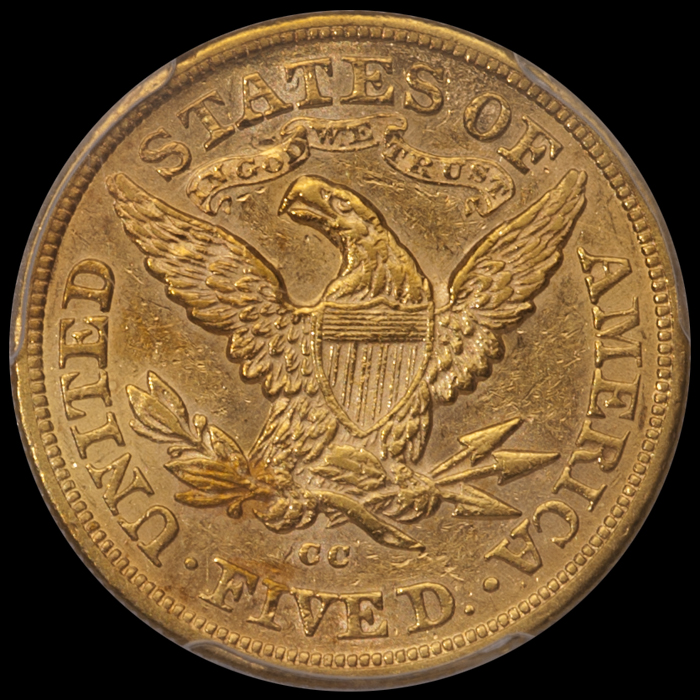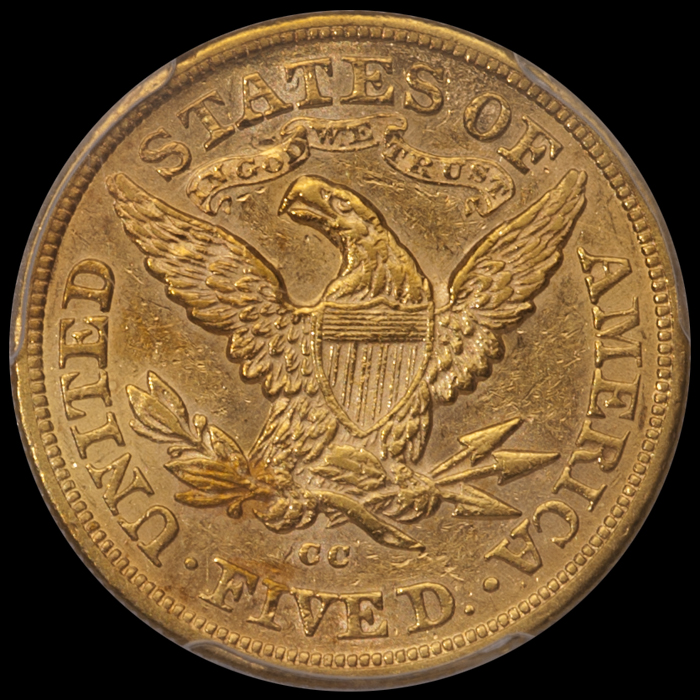 $5.00 - 1877-CC PCGS AU55
Date…….1877-CC
Grade…….PCGS AU55
PCGS Price Guide.…...…...19500
Population (PCGS).…….….8/7
Population (NGC).….….…..13/6
Serial Number…….8343.55/82113051
PCGS Lookup Number…….8343
$5.00 - 1877-CC PCGS AU55 - $18000
RARE PCGS AU55 1877-CC HALF EAGLE
As a date, the 1877-CC is scarcer than the 1875-CC but it is slightly more available than the 1876-CC. This issue is quite rare in properly graded AU55 and it is seldom seen finer. The single finest known is a PCGS MS62.
This example shows a better strike than usual for the issue with reasonably bold borders and nearly full centers. The surfaces are very frosty with much of the luster remaining and the color is a slightly bright yellow-gold. There are some grade-limiting marks in the fields with the most noticeable placed to the left of the 1 in the date.
The two most recent APR's for a PCGS AU55 1877-CC half eagle are Stack's Bowers 2018 ANA: 1281 (approved by CAC) at $24,000 and Stack's Bowers 3/17: 2426 (not approved by CAC) at $17,625.
This date is almost never seen choicer than this and for most collectors, this nice AU55 represents just about this best available quality for the issue.