JUST ADDED - $5.00 - 1876-CC PCGS VF20 CAC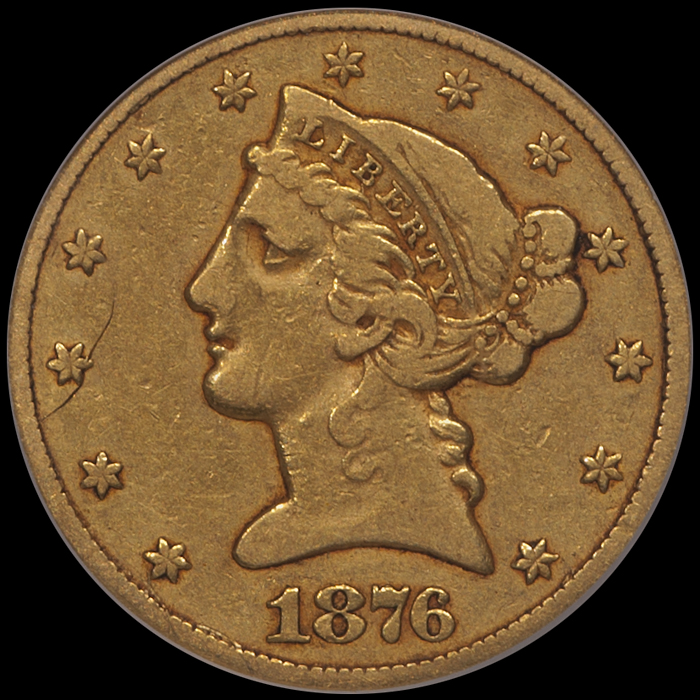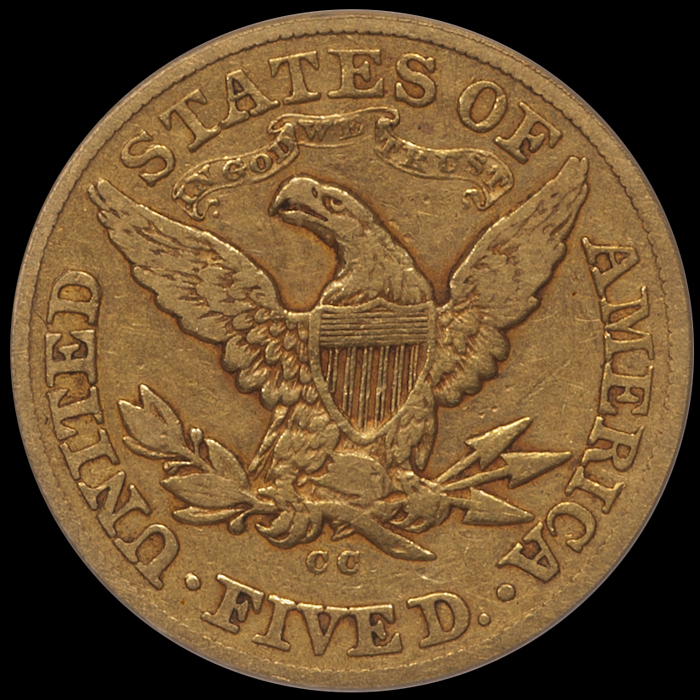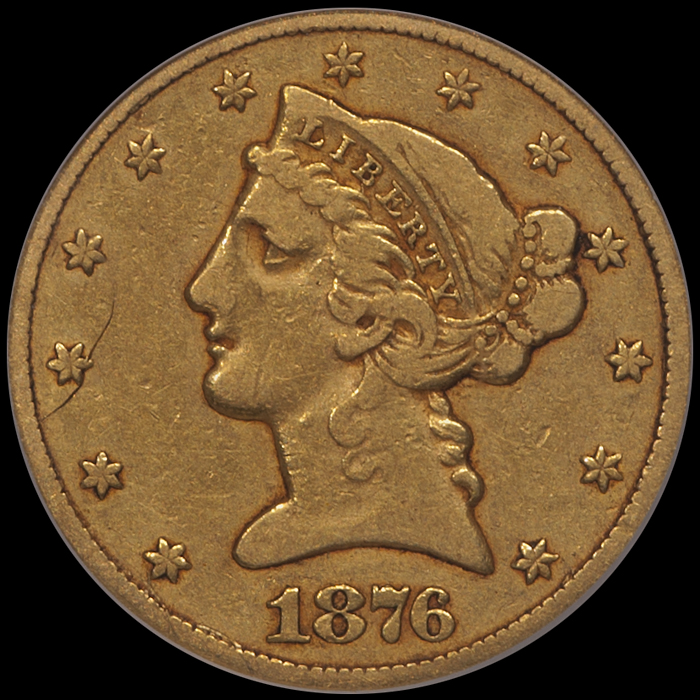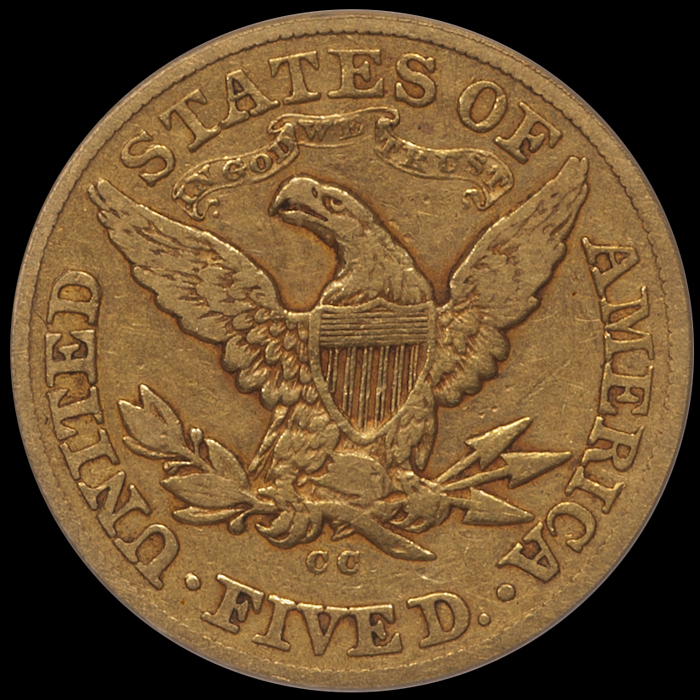 JUST ADDED - $5.00 - 1876-CC PCGS VF20 CAC
Date…….1876-SS
Grade…….PCGS VF20 CAC
PCGS Price Guide..….…..5500
Population (PCGS).…..…..7/70
Population (NGC).…….…..4/60
Population (CAC).….…..….1/7
Serial Number…….8340.20/18734319
PCGS Lookup Number…….8340
$5.00 - 1876-CC PCGS VF20 CAC - $4850
AFFORDABLE COLLECTOR GRADE 1876-CC HALF EAGLE WITH CAC APPROVAL
With just 6,887 struck, the 1876-CC has the lowest mintage figure of any half eagle from Carson City. An estimated 100-125 are known, mostly in lower grades. Problem-free EF 1876-CC half eagles are scarce and this date is rare (and expensive) in nice AU grades.
This coin has the sharpness of a VF25 to VF30 but it has been net graded by PCGS on account of an old scratch on the obverse from the rim through the edge of star three and on into the field. It is otherwise extremely choice with natural russet color and an absence of the abrasions which are seen on most 1876-CC half eagles.
No PCGS VF20 1876-CC half eagle has sold at auction since the prior appearance of this exact coin (Heritage 3/11: 4768) which realized $3,738.
There are not many nice 1876-CC half eagles available for less than $5,000 and this is the only one with a CAC sticker.
CAC has approved one in this grade with seven finer.