JUST ADDED - $5.00 - 1875-CC PCGS F15 CAC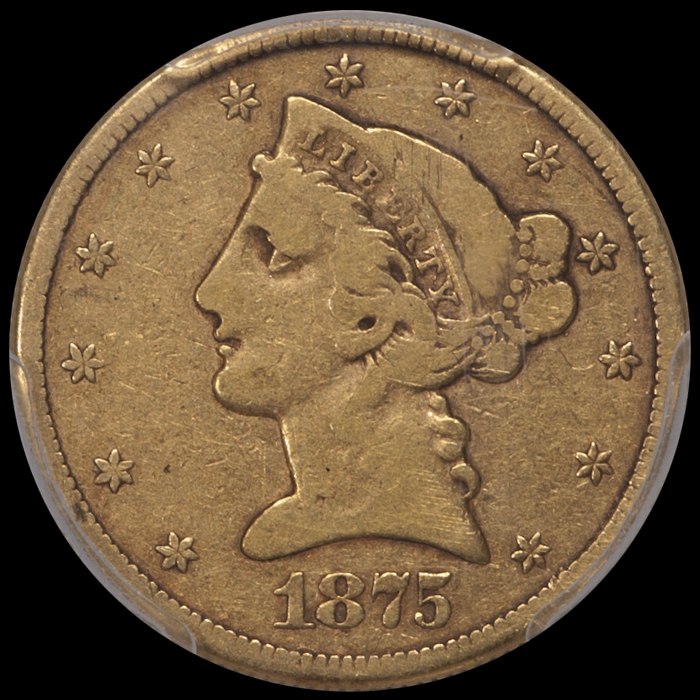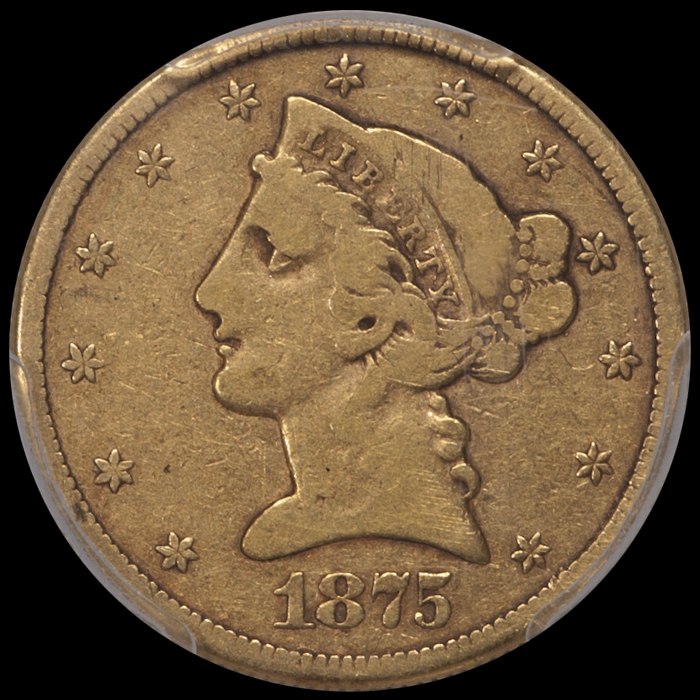 JUST ADDED - $5.00 - 1875-CC PCGS F15 CAC
Date…….1875-CC
Grade…….PCGS F15 CAC
PCGS Price Guide.….…....3450
Population (PCGS).……….11/73
Population (NGC).…….…..0/76
Population (CAC).……..…..1/11
Serial Number…….8337.15/37752834
PCGS Lookup Number…….8337
$5.00 - 1875-CC PCGS F15 CAC - $3750
CAC APPROVED COLLECTOR QUALITY 1875-CC $5
The 1875-CC has a low survival rate than other Carson City half eagles from this era and there are likely an estimated 125-150 known from an original mintage of 11,828.
This piece is very well-detailed for the grade and the feather detail on the reverse suggests a VF20. Both sides show attractive natural russet and green-gold colors and what appears to be a long bisecting scratch on the reverse is actually a toning streak.
The last PCGS F15 example of this date to sell at auction brought $2,760 as Stack's Bowers 3/12: 7559 and it was not approved by CAC. An NGC F12 brought $2,585 as Heritage 9/16: 4702.
CAC has approved this one coin in F15 with 11 finer.