JUST ADDED - $5.00 - 1874-CC PCGS AU55 CAC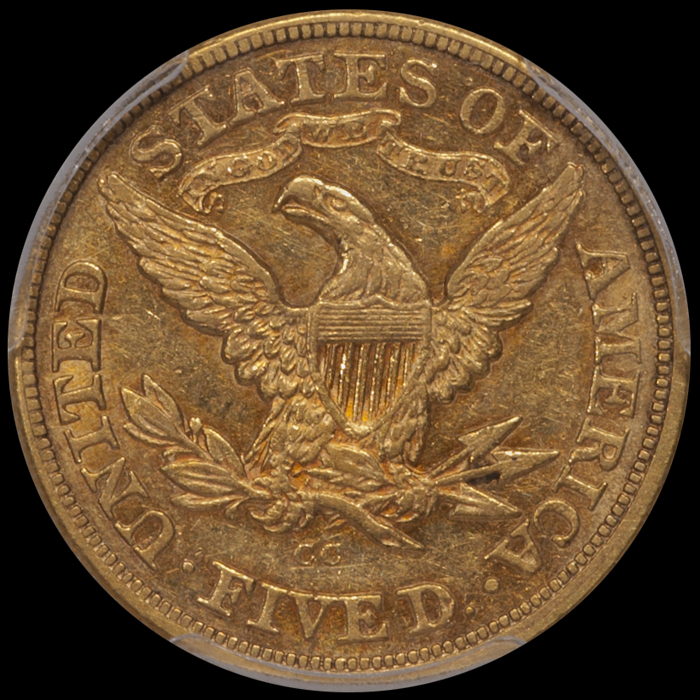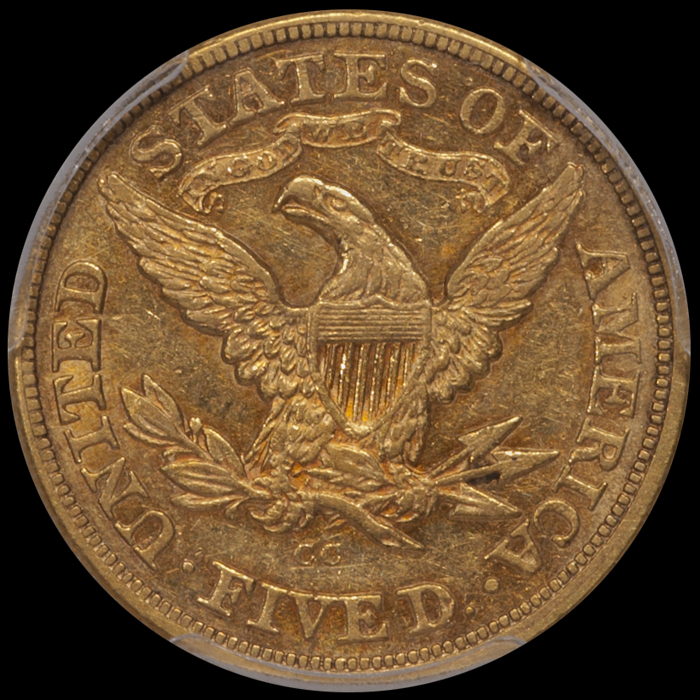 JUST ADDED - $5.00 - 1874-CC PCGS AU55 CAC
Date…….1874-CC
Grade…….PCGS AU55 CAC
PCGS Price Guide.….…...17500
Population (PCGS).…...….17/11
Population (NGC).….…..…12/11
Population (CAC).…..…..…..7/5
Serial Number……8334.55/37384981
PCGS Lookup Number…….8334
$5.00 - 1874-CC PCGS AU55 CAC - $19500
VERY CHOICE PCGS/CAC AU55 1874-CC HALF EAGLE
The 1874-CC is the second most available Carson City half eagle from the 1870's after the 1879-CC. There are likely 200-250 known in all grades with most seen showing enough wear to grade VF or EF. This date is scarce in About Uncirculated and rare in properly graded AU55 and AU58. The 1874-CC half eagle is extremely rare in Uncirculated and the finest known, now graded MS63+ by PCGS, realized $90,000 as Stack's Bowers 3/18: 10343.
This piece is totally fresh to the market and I purchased it from an extremely savvy dealer who graded it AU58. I can absolutely see his point as this piece has wonderful orange-gold color with flashes of vivid color in the recesses. There is a majority of the original mint luster visible and it is actually somewhat reflective which is unusual for this issue and which suggests that it was among the first struck from this die pair. Of note is this coin's great strike with nearly full central detail seen on both sides while the fields lack all but the smallest shallow marks.
There hasn't been an auction sale of a CAC approved PCGS AU55 1874-CC half eagle since May 2013 when Stack's Bowers sold a piece for $21,150. The most recent APR for a non-CAC PCGS AU55 is Heritage 10/16: 3313 at $17,625. In the 2018 ANA sale, Stack's Bowers sold a CAC approved PCGS AU58 for a strong $38,400.
For most advanced collectors, this lovely coin represents the perfect 1874-CC half eagle for their set as it is likely Condition Census quality but it isn't a pricey overbuy.
CAC has approved seven in this grade with five finer.