$5.00 - 1827 PCGS AU58+ CAC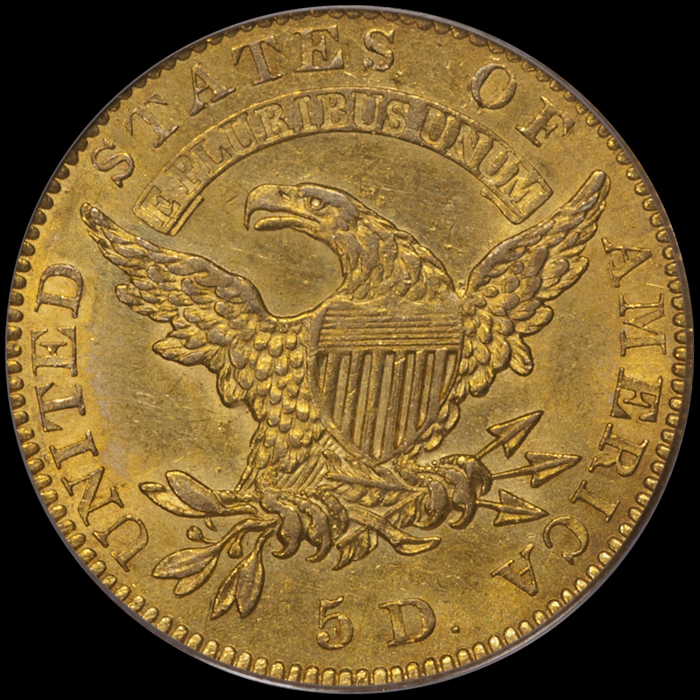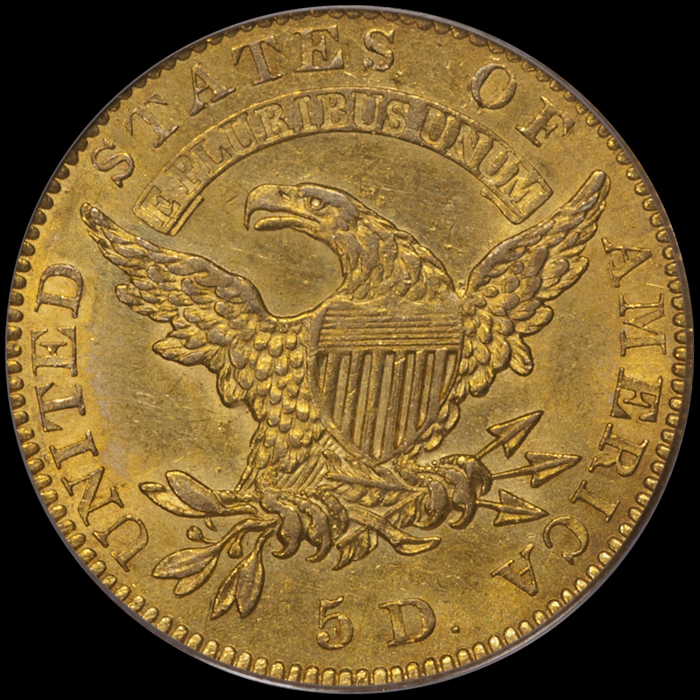 $5.00 - 1827 PCGS AU58+ CAC
Date…….1827
Grade…….PCGS AU58+ CAC
PCGS Price Guide.….…....62000
Population (PCGS).……….3/16 (1 in +)
Population (NGC).…….…..1/11 (0 in +)
Population (CAC)..…….…..2/7 (this is the only +)
Serial Number…….8136.58+20962933
PCGS Lookup Number…….8136
$5.00 - 1827 PCGS AU58+ CAC - $62500
VERY RARE 1827 HALF EAGLE
BD-1, High R-5/Low R-6.
The 1827 half eagle is another of the melt rarity issues of the Capped Bust Large Diameter ("Fathead") half eagles which have intrugied collectors for well over a century. The Bass-Dannreuther reference states that "35-45" are known but this number seems high and the likely number is probably in the 25-30 range with at least a few off the market in institutional collections. This issue saw no circulation and the lowest graded 1827 half eagles grade AU58; most are in the MS61 to MS63 range and the two finest known are the NGC MS66 Starr coin (which last sold in 2008 for $322,000), and a PCGS MS65+ owned by the Pogue family.
This coin saw no circulation but it was slightly mishandled in the past. There are some marks clustered below star five on the obverse and a few shallow marks on the portrait but the color is a very pleasing green-gold and there is a ton of original mint luster on both sides.
Only three APRs for this date in AU58 or AU58+ have been recorded since 2000 which includes this specific coin; see below for its provenance. The two most recent records for this date are both for MS62s with one occurring in August 2018 ($81,000), and the other occurring in January 2017 ($88,125).
This date is generally offered for sale at a rate of around one or so per year and there are very few 1827 half eagles which would sell for less than $100,000 in today's market. I am thrilled to offer such an important coin for sale!
CAC has approved two in AU58/AU58+ with seven finer.
Ex Heritage 2012 FUN: 4678 where it sold for $54,625.