ON HOLD - $5.00 - 1807 Bust Right PCGS AU55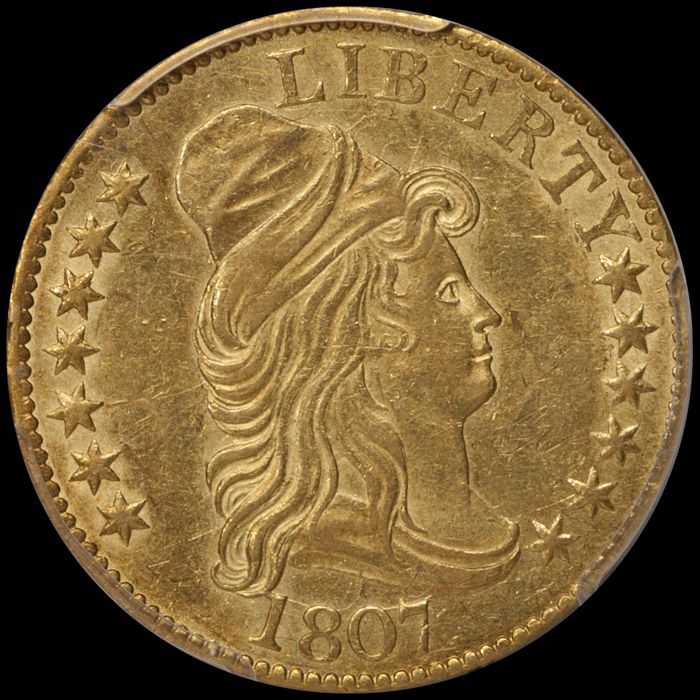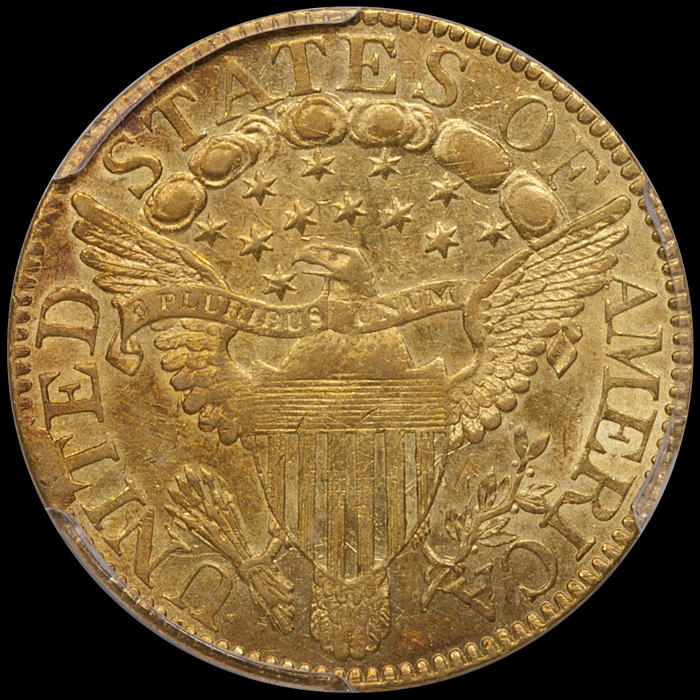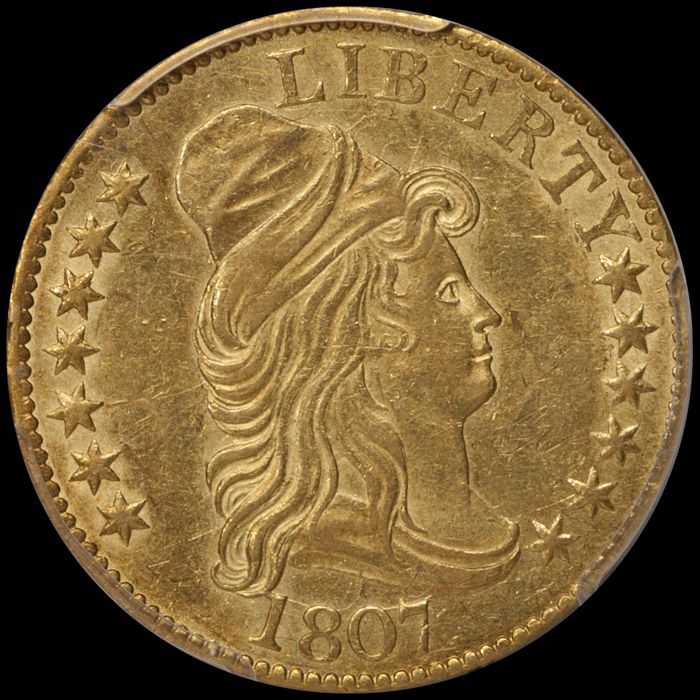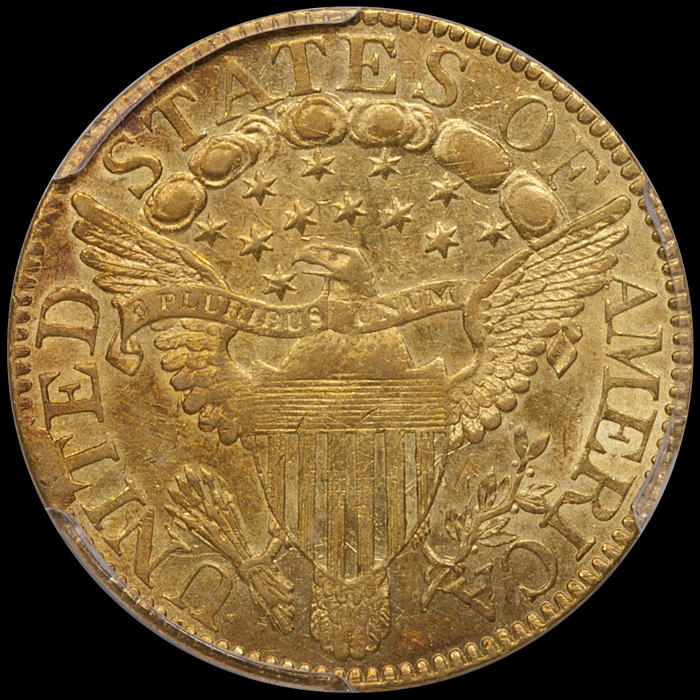 sold out
ON HOLD - $5.00 - 1807 Bust Right PCGS AU55
Date…….1807 Bust Right
Grade…….PCGS AU55
PCGS Price Guide.….…....12000
Population (PCGS).……….47/126
Population (NGC).…….…..36/119
Serial Number…….8092.55/37030132
PCGS Lookup Number…….8092
$5.00 - 1807 Bust Right PCGS AU55 - $11000
CHOICE PCGS AU55 1807 BUST RIGHT HALF EAGLE
BD-1, Hi R-4. Small Reverse Stars, late reverse die state with a cud on the T in UNITED.
The 1807 is numismatically significant as the final year of issue for the Bust Right type. It is a transitional issue as later in this year, the new Bust Left type was introduced.
Despite being a very late die state (see above), this example is well struck with just a touch of softness seen at the centers. The obverse is lustrous with nice natural yellow-gold color and a touch of contrasting russet along the border around 7:00; the reverse is a deeper gold with more contrasting hues especially at the left field and along the left border. A few small marks are seen on the shield but there is nothing deep or detracting and this piece has a pleasing overall appearance.
The last PCGS AU55 example of this issue to sell at auction was a CAC approved piece which realized $11,788 as Scotsman 11/17: 251. In October 2015, Heritage sold a PCGS AU55 for $10,575.
This is a nice example which is perfect for the type collector seeking an affordable early half eagle.