ON HOLD - $3.00 - 1854-D PCGS VF30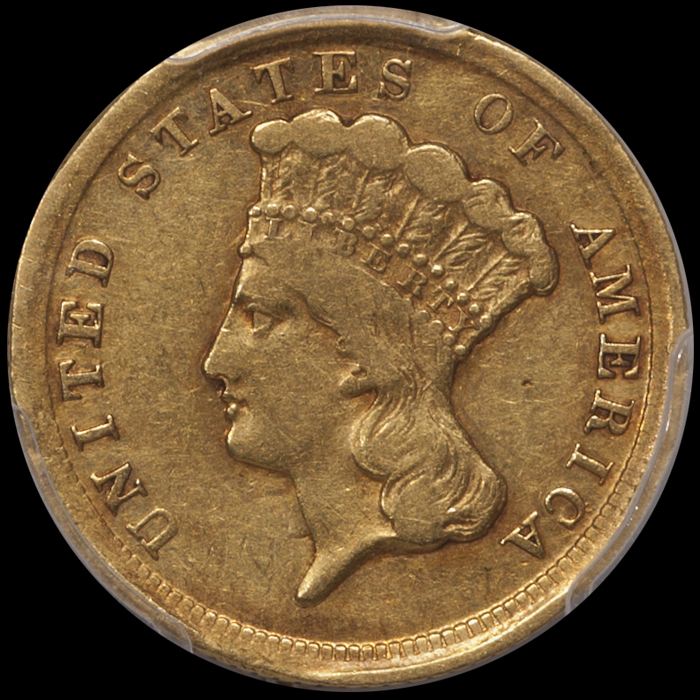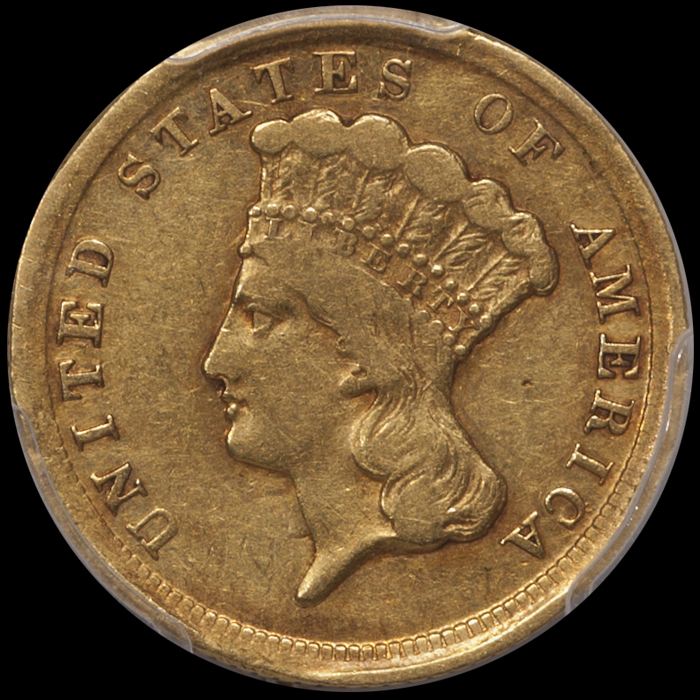 sold out
ON HOLD - $3.00 - 1854-D PCGS VF30
Date…….1854-D
Grade…….PCGS VF30
PCGS Price Guide.….…...27500
Population (PCGS).……….12/116
Population (NGC).…….…..3/90
Serial Number…….7970.30/37386100
PCGS Lookup Number…….7970
$3.00 - 1854-D PCGS VF30 - $28500
RARE COLLECTOR GRADE 1854-D THREE DOLLAR GOLD PIECE
The 1854-D is the most popular date in the entire Three Dollar series due to its status as the only Dahlonega issue of this design. An estimated 100-125 are known from an original mintage of just 1,120, and while this issue appears to have seen a decent amount of circulation, it is not very often seen in grades below EF.
In my opinion, this example grades a solid EF40 but PCGS has been very conservative. It is actually quite well-defined and it shows very attractive natural russet color with the deepest hues at the reverse border. The surfaces are extremely clean and lack any deep or problematical marks. As on nearly every 1854-D, this piece is weakly struck on the obverse border from 7:00 to 3:00 and there is a visible clashmark at the throat of Liberty.
The most recent auction comparable is Heritage 11/17: 16900, a PCGS VF35 which brought $28,800 but which was very washed-out from a vigorous old cleaning. An NGC EF40 sold for $28,800 as Heritage 2019 FUN: 4633 and it showed an obvious repair at 9:00 on the reverse, not to mention that it was overgraded by five to ten points.
This issue is almost never available in a straight-graded PCGS holder at less than $30,000 and it is a very presentable example with more eye appeal than examples I have seen in EF holders.