ON HOLD - $20.00 - 1853 Moffat PCGS AU58 CAC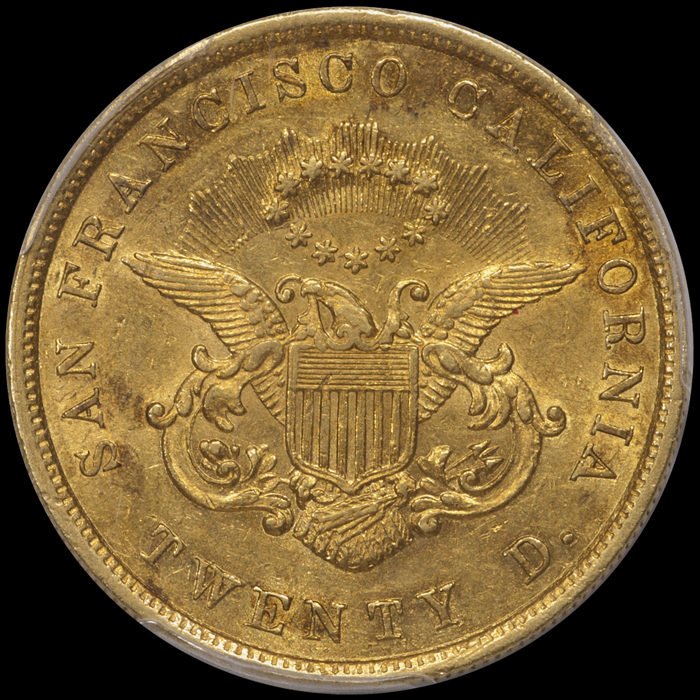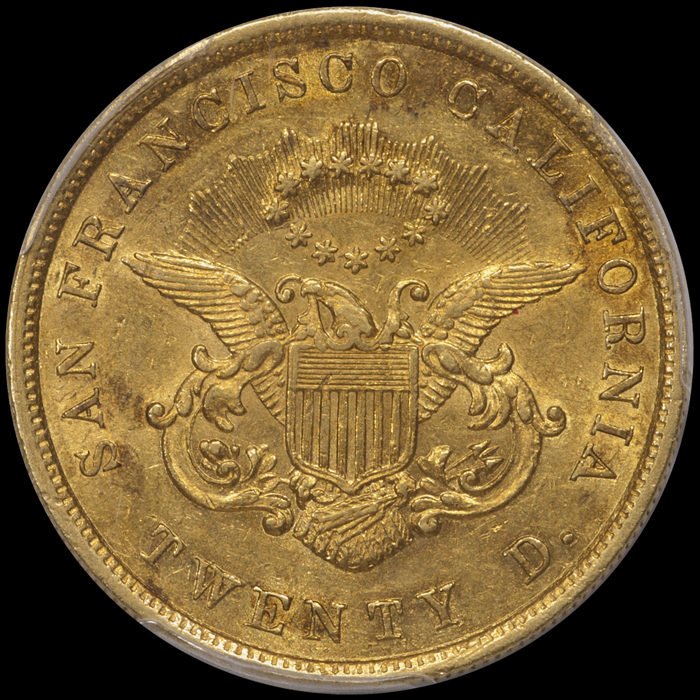 sold out
ON HOLD - $20.00 - 1853 Moffat PCGS AU58 CAC
Date…….1853 Moffat
Grade…….PCGS AU58 CAC
PCGS Price Guide.….…....30000
Population (PCGS).……….4/3
Population (NGC).…….…..5/6
Population (CAC)..…….…..2/1
Serial Number…….10255.58/84337834
PCGS Lookup Number…….10255
$20.00 - 1853 Moffat PCGS AU58 CAC - $32500
EXCEPTIONAL PCGS/CAC AU58 1853 MOFFAT $20
Kagin-19, High R-5.
The firm of Moffat and Co. produced large numbers of half eagles, eagles and double eagles from 1849 through 1853. Viewed as a denomination, the double eagle is the rarest and it was struck only in 1853. There are well under 100 known in all grades and when available, most are seen in the EF40 to AU50 range. Properly graded AU55 and finer examples are very rare and there are likely not more than three or four real Uncirculated pieces known with the finest likely a single PCGS MS62.
This is an exceptional coin for the issue and for the grade and it is one of only a handful of Moffat $20s with real luster (nearly all have been scrubbed) and natural color. Both the obverse and the reverse exhibit warm natural golden-orange which is very appealing. The surfaces are extremely choice with none really describable abrasions and what little wear which can be seen is more likely cabinet friction. This is a coin which has been well cared-for in its 166 year existence and it is the single nicest Moffat $20 that I've owned.
Only two PCGS AU58 examples of this issue have ever sold at auction and neither was CAC approved or choice. The most recent of these was Kagin 9/17: 2019 at $24,675. The most relevant comparable is the Newman: 3470 coin, graded AU58+ by NGC and approved by CAC, which brought $41,125 in November 2014. A nice NGC MS62 sold for $82,250 as Heritage 2014 FUN: 5431.
This piece is high in the Condition Census for the issue and a strong case can be made for calling it the second finest circulated 1853 Moffat $20 after the aforementioned Newman coin.
CAC has approved two in this grade with just one finer (MS61).