ON HOLD - $10.00 - 1847-O NGC AU55 CAC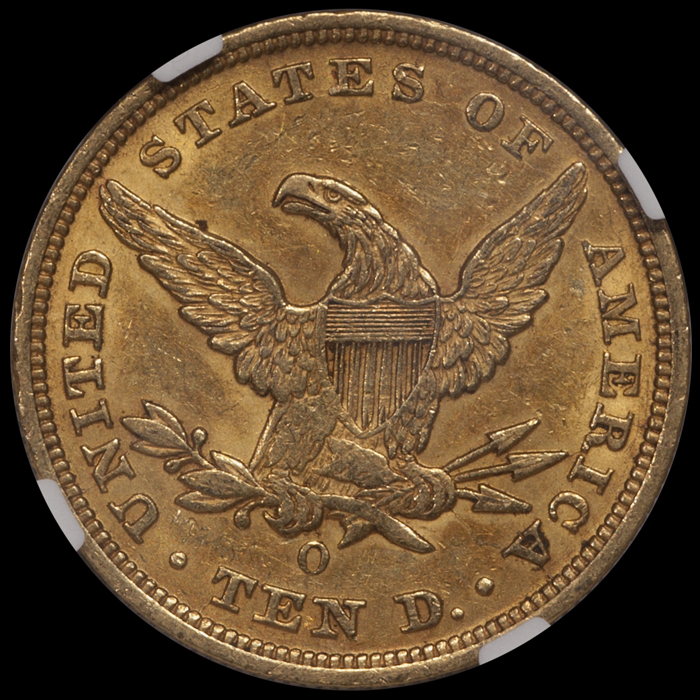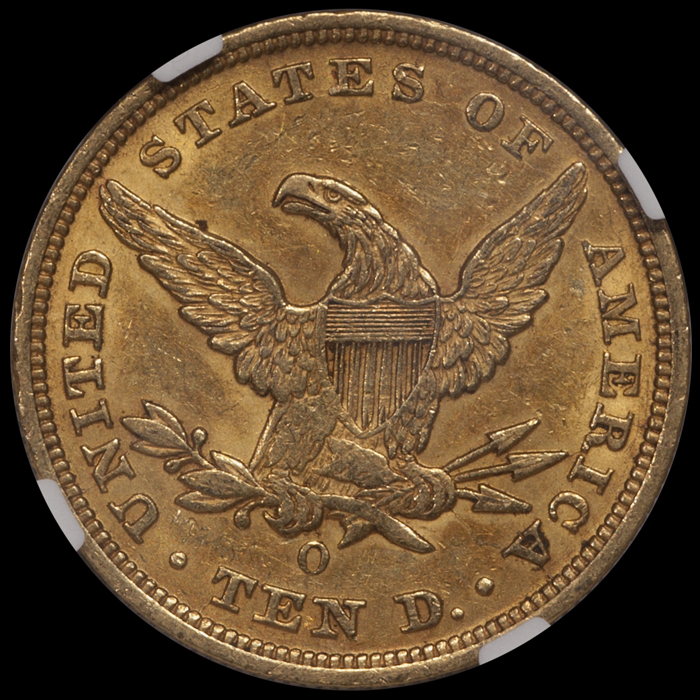 sold out
ON HOLD - $10.00 - 1847-O NGC AU55 CAC
Date…….1847-O
Grade…….NGC AU55 CAC
PCGS Price Guide.….…....2650
Population (PCGS).……….41/31
Population (NGC).…….…..219/124
Population (CAC).……..…..16/12
Serial Number…….4879679-005
PCGS Lookup Number…….8598
1847-O $1.00 NGC AU55 CAC - $1850
BEAUTIFULLY TONED NGC/CAC AU55 1847-O EAGLE
The 1847-O is far and away the most common No Motto eagle from New Orleans and it is easily located in the higher AU grades. IT is, however, rare and fairly expensive in Uncirculated.
This piece is not from an overseas bank as are most fresh 1847-O eagles and it is beautifully toned with deep, mellow orange-gold hues seen on both sides. The surfaces are very clean and a good deal of luster shows through the colors.
The most recent APR for a CAC approved AU55 1847-O eagle is Legend 2/16: 420 which brought $2,115; it was graded by PCGS.
This is an uncommonly nice example at a very affordable price point.
CAC has approved 16 in this grade with 12 finer.
PLEASE ADD $25 FOR EXPRESS MAIL SHIPPING ON ALL COINS PRICED AT $2,500 AND BELOW.