JUST ADDED - $10.00 - 1841-O PCGS EF45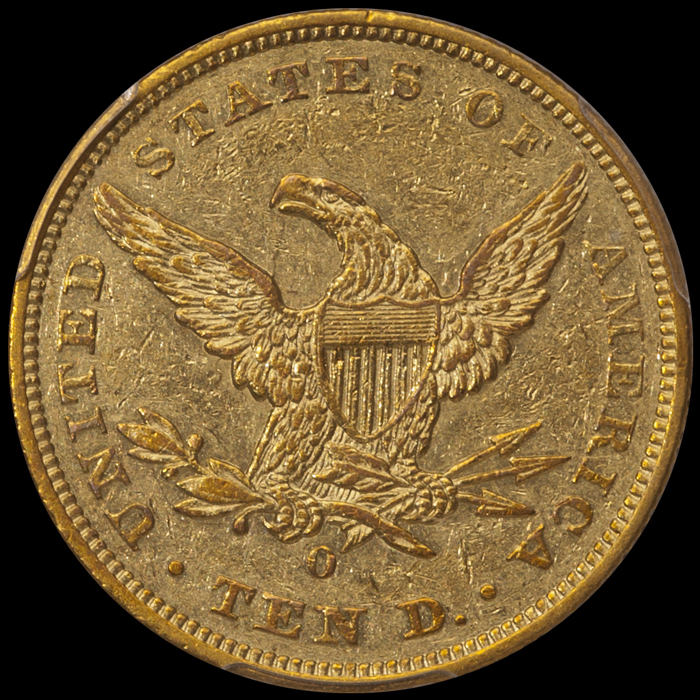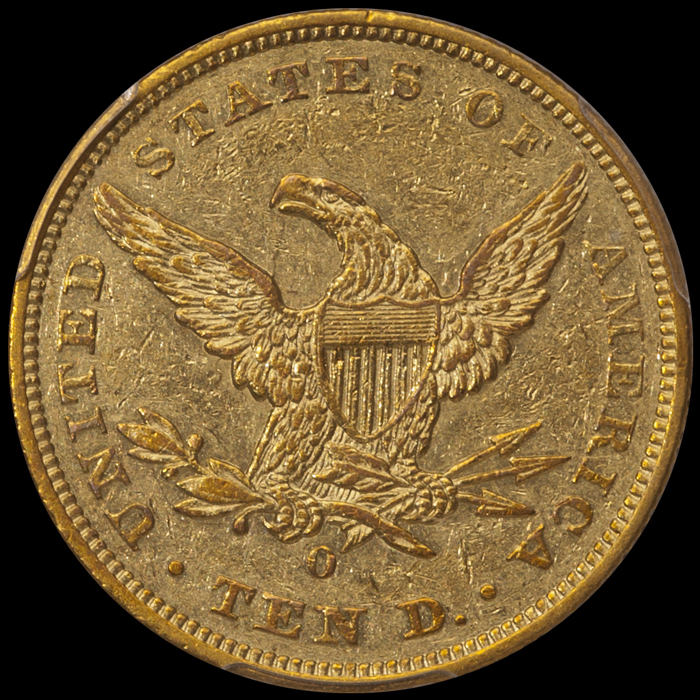 JUST ADDED - $10.00 - 1841-O PCGS EF45
Date…….1841-O
Grade…….PCGS EF45
PCGS Price Guide.…...…...18000
Population (PCGS).…….….13/15
Population (NGC).….….…..13/21
Serial Number…….8583.45/25624482
PCGS Lookup Number…….8583
$10.00 - 1841-O PCGS EF45 - $22500
RARE 1841-O EAGLE, PCGS EF45
Blue Hill Collection pedigree.
The 1859-O is the rarest No Motto New Orleans eagle from the standpoint of overall rarity but the first-year-of-issue 1841-O offers strong claims to being the rarest from the perspective of condition rarity. Of the 2,500 struck an estimated 65-75 are known with fewer than 10 in AU and none currently grading Uncirculated.
While showing typical abrasions on the surfaces, this piece has the appearance of an AU50 to AU53 with loads of remaining luster and very sharp detail. Both sides show pleasing light green-gold color with some secondary reddish hues seen on the relief details. This date is notorious for terrible eye appeal and this is among the nicer 1841-O eagles I have seen or sold in some time.
The last auction record for a PCGS EF45 is Stack's Bowers 2012 ANA: 11739 which brought $161,100. Before this, the most recent sale occurred all the way back in 2010.
This is a date which is missing from most New Orleans eagle collections and this specific coin is really attractive and, in my opinion, very good value for the issue.