NEW - S$1 - 1836 Original PCGS PR63 CAC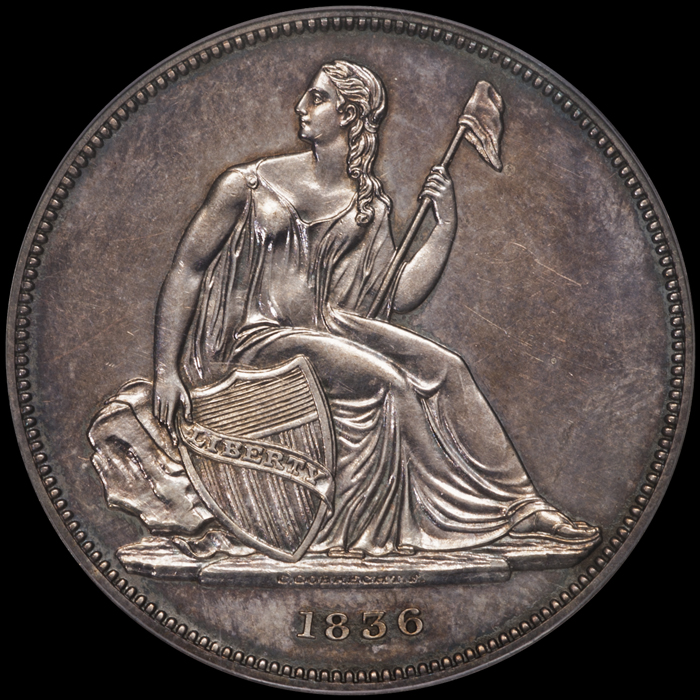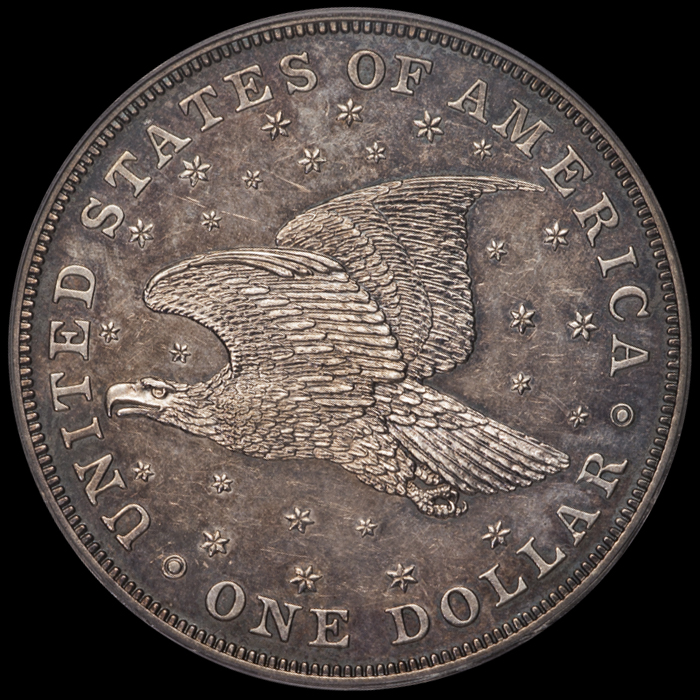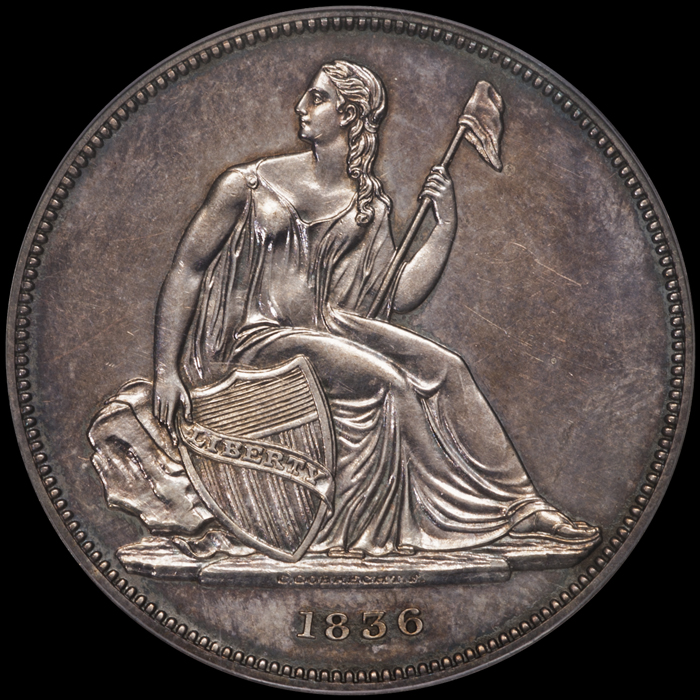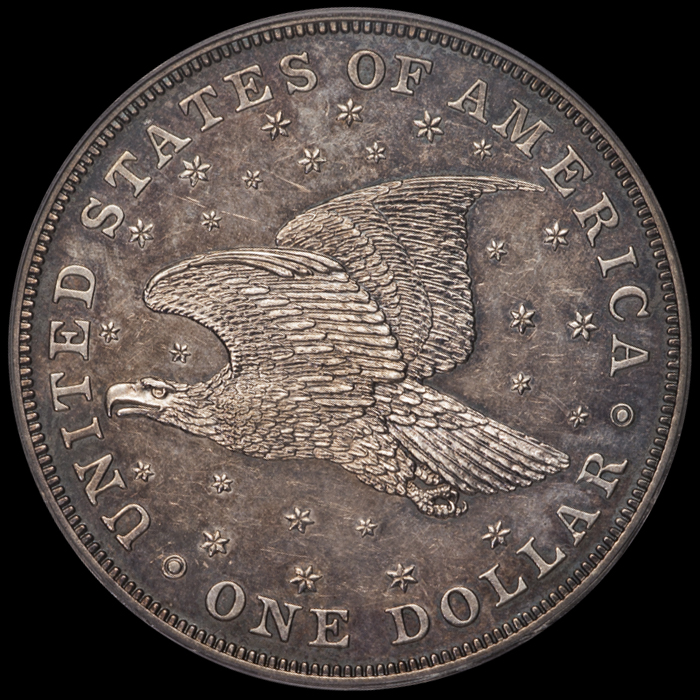 NEW - S$1 - 1836 Original PCGS PR63 CAC
Date…….1836
Grade…….PCGS PR63 CAC
PCGS Price Guide.….…...43500
Population (PCGS).…...….21/13
Population (NGC).…..…..…12/15
Population (CAC)..…..….....4/5
Serial Number……11225.63/22008801
PCGS Lookup Number…….11225
S$1 - 1836 Original PCGS PR63 CAC - $52500
CHOICE 1836 GOBRECHT DOLLAR WITH CAC APPROVAL
Original with Coin Alignment.
Locating nice Proofs of this popular issue is extremely difficult as most have been mishandled and the majority of the ones which haven't been fussed with are dark. PCGS has never graded an example of this issue in any grade higher than PR64, and it is very probable that the population figures for coins in this grade (as well as in PR63) are severely inflated by resubmissions.
This example has been off the market since 2005 and it is extremely high-end for the grade with attractive natural dusky lilac-grey hues over very reflective surfaces. Under a glass, it is possible to note some wispy old lines in the fields, but this piece has never been cleaned or mishandled and it is far better than average for the grade.
No CAC approved PCGS PR63 1836 Gobrecht Dollar has been sold at auction since all the way back to September 2011 when Heritage sold an example for $48,875. Since then, only one other PCGS PR63 has sold and it was a low-end non-CAC piece which brought $36,000 in August 2018.
This is a truly pleasing Gobrecht Dollar and a coin which will become a highlight in a type set or a specialized silver dollar collection.
CAC has approved four in this grade with five finer.
FROM THE HOUSTON COLLECTION