NEW - $20.00 - 1889-CC PCGS AU58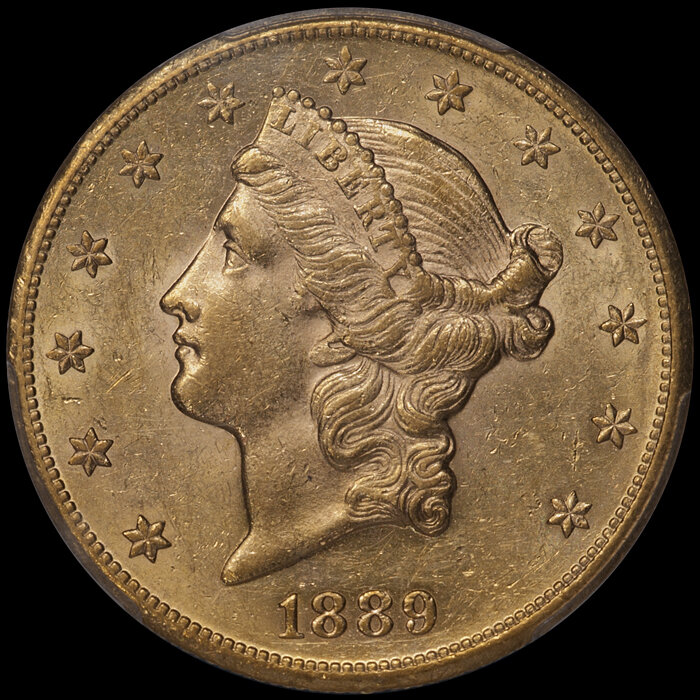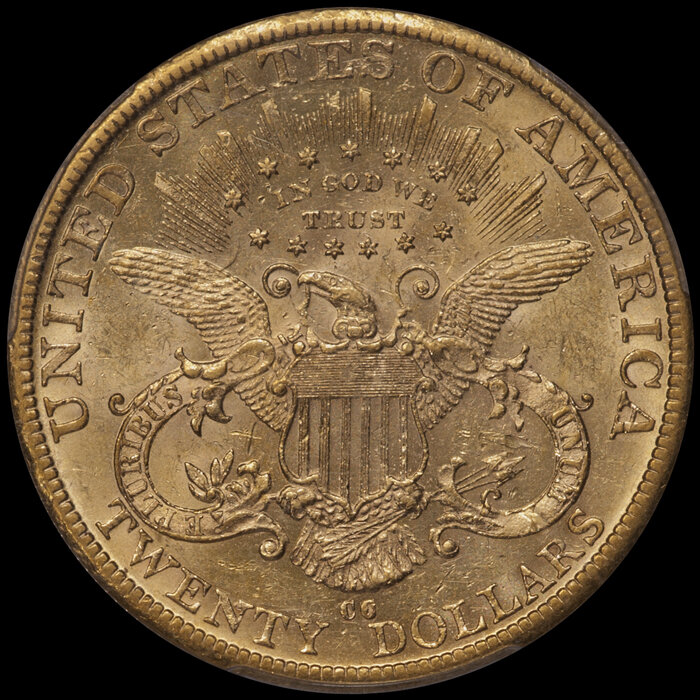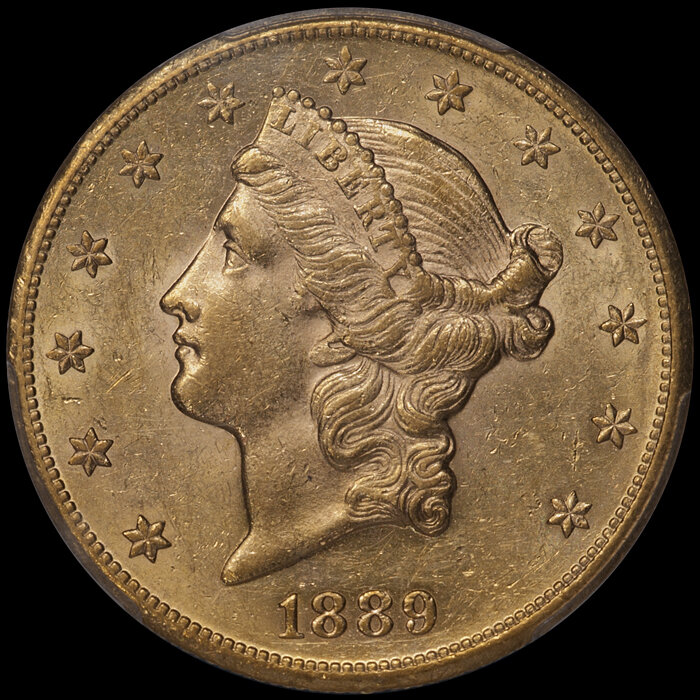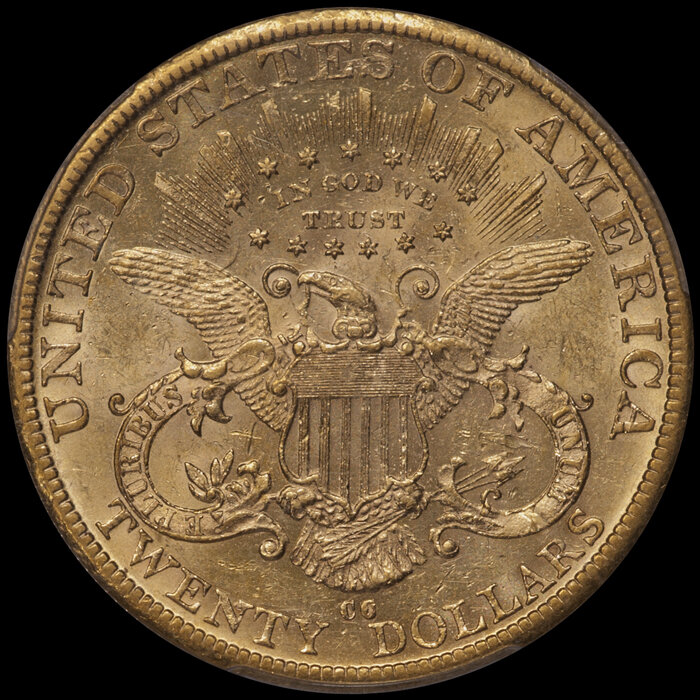 NEW - $20.00 - 1889-CC PCGS AU58
Date…….1889-CC
Grade…….PCGS AU58
PCGS Price Guide.….…...8250
Population (PCGS).…...….131/163
Population (NGC).….…..…243/66
Serial Number……9011.58/26036716
PCGS Lookup Number…….9011
$20.00 - 1889-CC PCGS AU58 - $6750
SCARCE PCGS AU58 1889-CC $20
The 1889-CC is a much scarcer date in this grade than the 1882-CC, 1883-CC, or 1884-CC, and it is both very scarce and expensive in Uncirculated.
This choice "slider" has the appearance of a nice Uncirculated coin with nearly full mint luster and an absence of abrasions. There is the barest hint of rub seen on the high spots.
The three most recent APRs for this date in PCGS AU58 are $6,600 (9/19), $6,900 (2/19), and $7,020 (1/19). As recently as 2017—prior to a number of examples being loctaed in overseas hoards—nice AU58 1889-CC double eagles could bring as much as $11,000-12,000 at auction.
A pleasing example and a good value at current levels.
FROM THE HOUSTON COLLECTION