NEW- $20.00 - 1875-CC PCGS MS60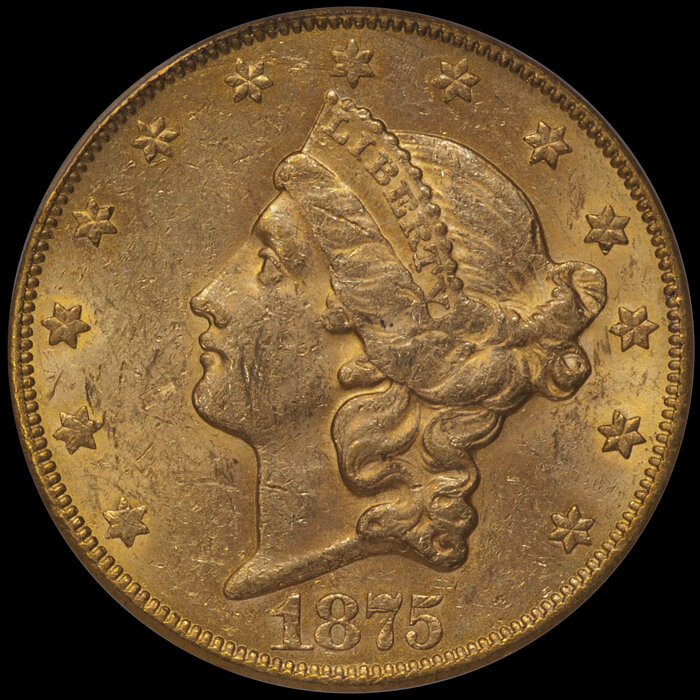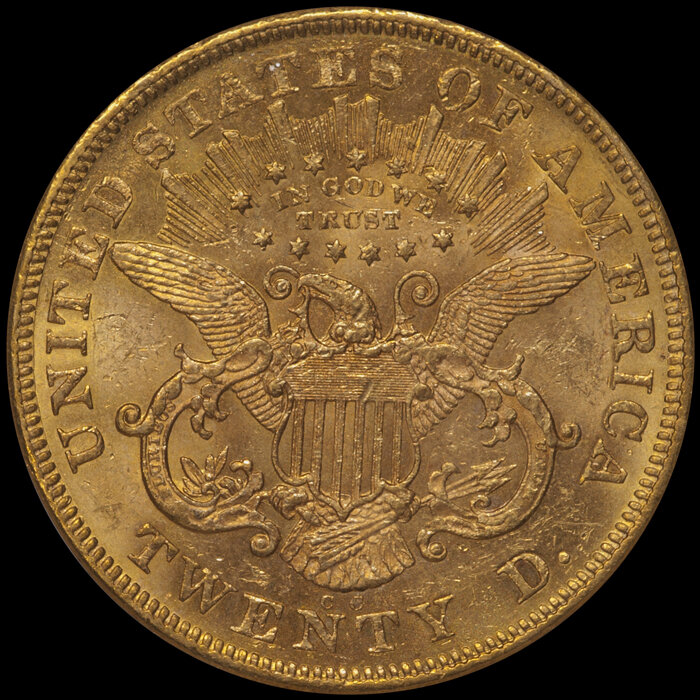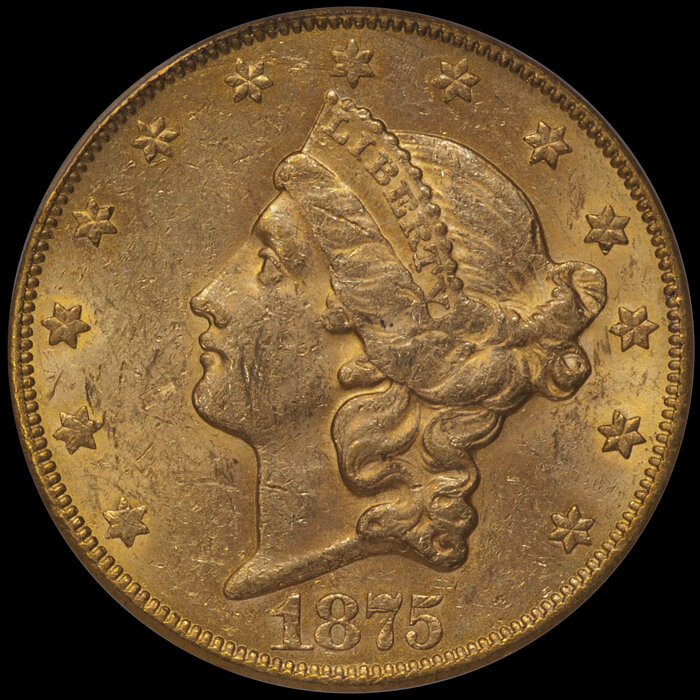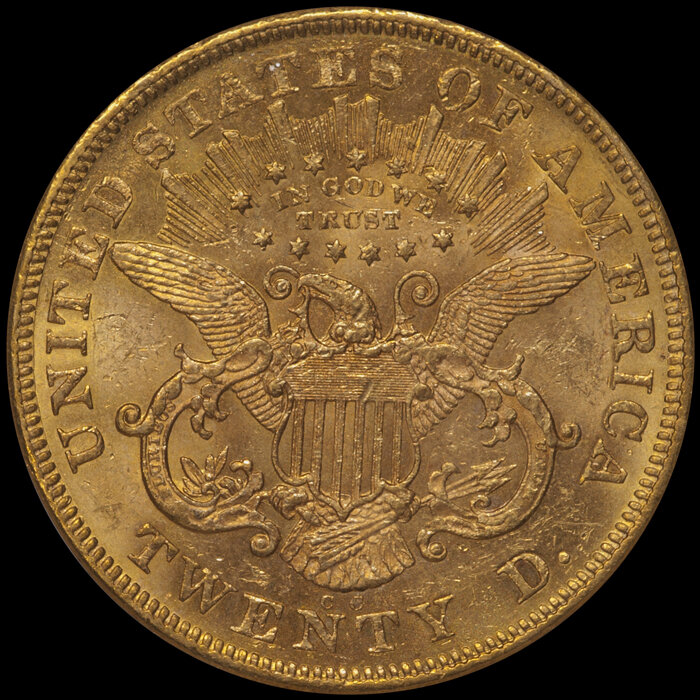 NEW- $20.00 - 1875-CC PCGS MS60
Date…….1875-CC
Grade…….PCGS MS60
PCGS Price Guide.….…...10500
Population (PCGS).…...….82/447
Population (NGC).….…..…76/419
Serial Number……8974.60/90062370
PCGS Lookup Number…….8974
$20.00 - 1875-CC PCGS MS60 - $7500
UNCIRCULATED 1875-CC $20, GRADED MS60 BY PCGS
The 1875-CC is the most available Type Two double eagle from Carson City. It is slightly scarce in the lowest Uncirculated grades and it becomes scarce in MS62 and rare finer.
This is a strictly Uncirculated coin with full luster and attractive crisp orange-gold color on both the obverse and the reverse. The obverse is a bit "marky" (thus the grade) with a noticeable scrape opposite the mouth of Liberty and a vertical scrape on Liberty's face.
The last PCGS MS60 1875-CC double eagle to sell at auction brought $7,800 as Stack's Bowers 10/18: 2190. Two NGC MS60 examples have realized $7,200 in 2019.
FROM THE HOUSTON COLLECTION