ON HOLD - $20.00 - 1873-CC NGC EF45 CAC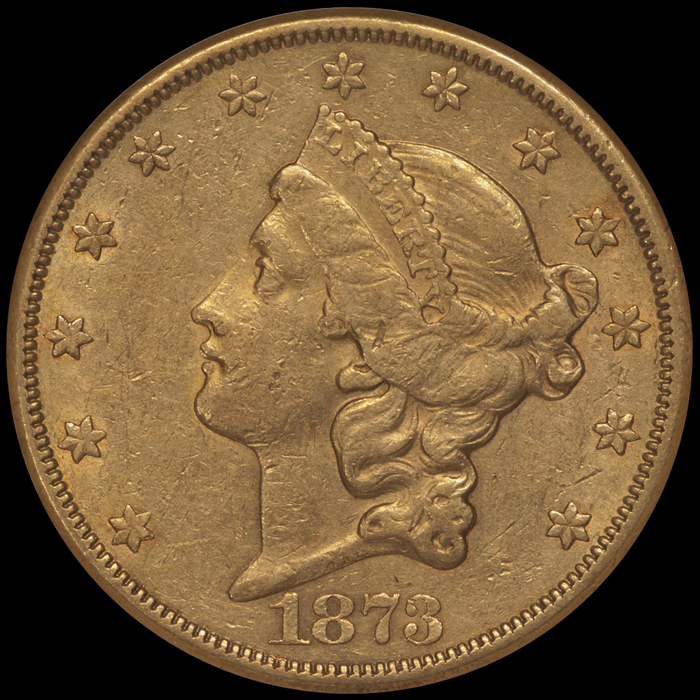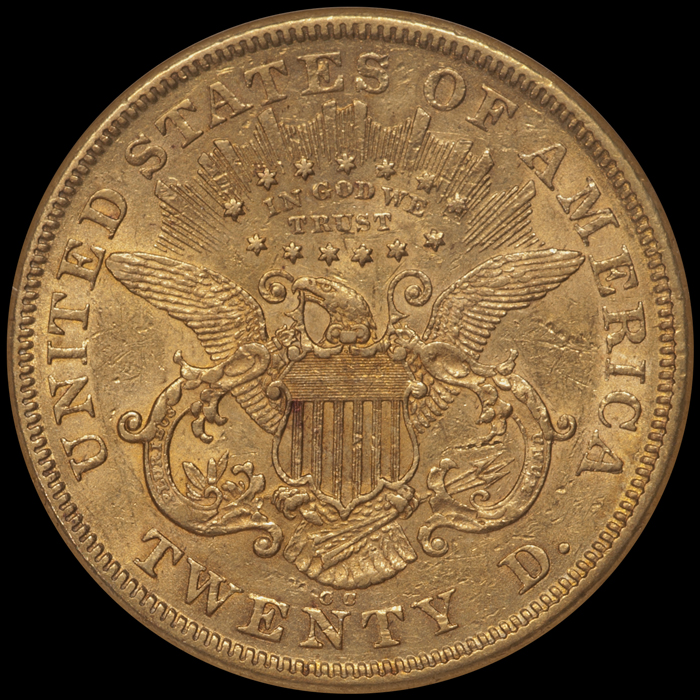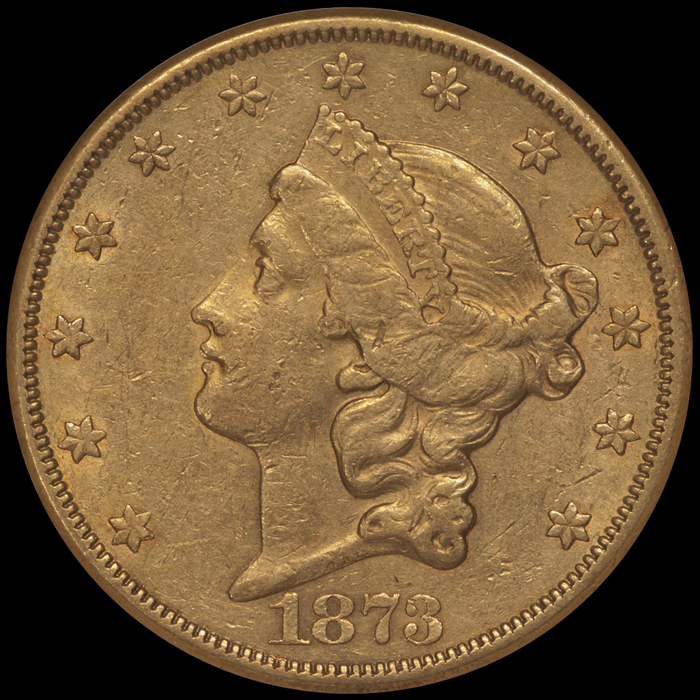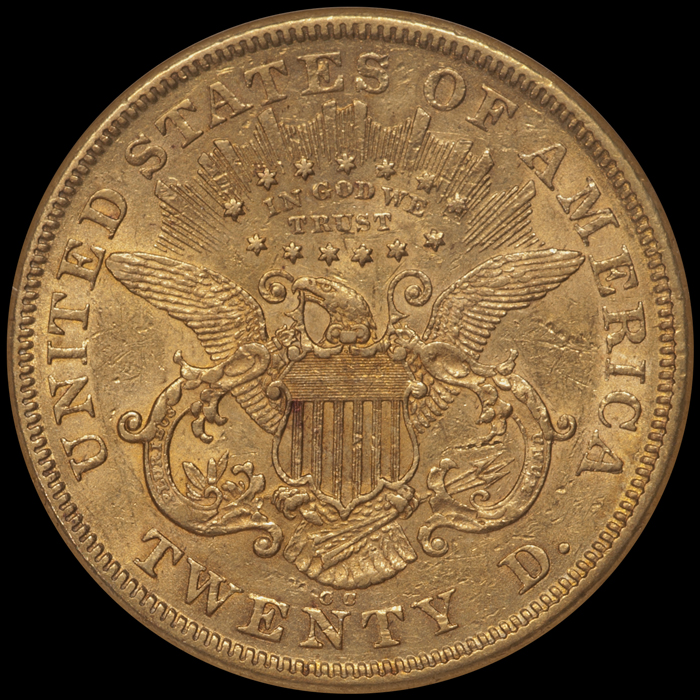 sold out
ON HOLD - $20.00 - 1873-CC NGC EF45 CAC
Date…….1873-CC
Grade…….NGC EF45 CAC
PCGS Price Guide.….…...13000
Population (PCGS).…...….66/201
Population (NGC).…..….…48/297
Population (CAC)..…..….....10/26
Serial Number……240239-006
PCGS Lookup Number…….8968
$20.00 - 1873-CC NGC EF45 CAC - $12500
CHOICE NGC/CAC EF45 1873-CC $20 IN AN OLD HOLDER
Housed in an older holder and certainly as nice as most examples graded AU50 by today's standards.
The 1873-CC is a scarcer date in the Carson City double eagle series. It is offered for sale in the EF grades at a pace of around three or four times a year at auction but only a small percentage of these coins are CAC approved.
This piece exhibits natural dusky orange-gold color and the surfaces are very clean with just a few tiny ticks seen on the truncation and the cheek of Liberty. Both sides are lustrous and the strike is around average for the date. There is a natural toning spot in the upper part of the shield at the left which is mint-made.
The last CAC approved EF45 example of this date to sell at auction was a PCGS coin which realized $13,513 as Stack's Bowers 3/17: 3143. Another PCGS/CAC EF45 brought $12,925 as Heritage 4/16: 6061.
This is a really neat coin with all the "bells and whistles" a collector could hope for.
CAC has approved 10 in this grade with 26 finer.
FROM THE HOUSTON COLLECTION